Global Report on Youth & COVID-19
Recently the International Labour Organization presented a study on the impact of the COVID-19 pandemic on youth. The study reports the findings of the Global Survey on Youth and COVID-19, conducted by partners of the Global Initiative on Decent Jobs for Youth between April and May 2020. This survey focused on four areas of impacts on young people: employment, education and training, mental well-being, and rights and voices.
Global report represents the voices of youth
The global report finds the impact of the pandemic on young people to be systematic, deep and disproportionate. One in six youth in the survey had stopped working since the outbreak of the coronavirus and one in eight young students had been left without any access to education or training. It has been particularly hard on young women, younger youth and youth in lower-income countries. Young people are concerned about the future and their place within it. This study is their story: ILO Global Report Youth & COVID-19.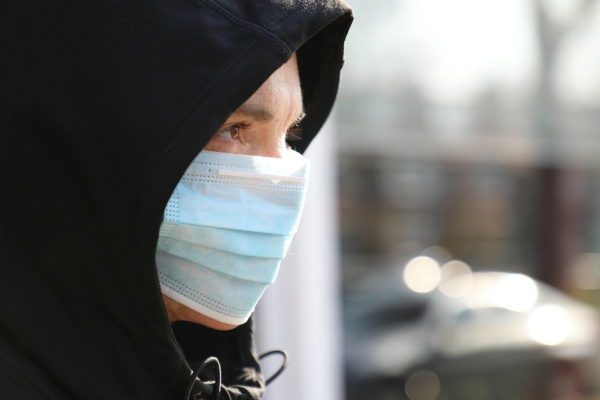 Blog series on the impact of COVID-19
Besides conducting the survey, Decent Jobs for Youth has also created a blog series: Youth Rights & Voices that highlights the impact of the COVID-19 pandemic on young women and men in the world of work. It discusses action-oriented policy responses and solutions.
Dutch Ambassador at large for Youth, Education and Work Tijmen Rooseboom recently contributed to this series. He wrote about Dutch development policy and the conversations he had with young people from different parts of the world on Young people at the heart of the (post)Covid-19 response.
Youth and COVID-19 also topic at virtual forum
COVID-19 and the measures to contain the disease have seriously affected young people's education and work. With the Youth at Heart Virtual Forum the Netherlands and its partners want to spread the message that we need to invest in the prospects of young people and do it with them as partners. The session hosted by ILO/Decent Jobs for Youth will feature interactive discussions with young people about solutions, including youth-led solutions, to the challenges posed by COVID-19 to themselves and their peers. Studio Orange: Youth and COVID-19- Decent Jobs for Youth, ILO

Watch the virtual forum on YouTube
Do you want to hear more stories from youth in Africa and the Middle-East? The Dutch Ministry of Foreign Affairs organised the virtual forum Youth at Heart. Here young people from the Middle East and Africa discussed their experiences and thoughts about education, work and participation.
All sessions of the Youth at Heart virtual forum that was broadcasted on 2 November 2020, can be watched on our YouTube channel: Livestream 4 studio's on YouTube