How young Kenyans cope with COVID-19
ILO social partners, young Kenyans and refugees held a virtual discussion to come up with a common position ahead of the Youth at Heart virtual Forum to be held on 2 November 2020. The talks involved organizations working on behalf of young people (Kenyan State Department of Youth Affairs, ILO, Central Organization of Trade Unions, Federation of Kenyan Employers and UNHCR) and young refugees from the Kakuma and Dadaab refugee camps.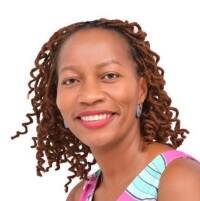 Platforms for young people to amplify their voices
ILO Chief Technical Advisor of the PROSECTS Partnership project, Ms. Caroline Njuki encouraged the participants to see both the Kenya pre-forum and the Youth at Heart forums as platforms for young people to amplify their voices.  On the COVID-19 pandemic, Ms. Njuki noted that it is clear now that young people may need to diversify their skills to remain relevant in the changing job market.
Afterwards the young people agreed to continue engaging amongst themselves and with partners and urged the Kenyan government and agencies supporting the youth to turn their words into action in order to safeguard the future of young people.
Participants contributed different aspects of coping with the pandemic:
Refugee youth have immense talents among them
Mr. Charles Mwaniki, the Director at the State Department of Youth Affairs, noted that refugee youth have immense talents among them and the Kenyan government is now working to identify these youth in order to harness their talents. "There are some young people in the camps who are very innovative and talented and these are the people we want to bring onboard. Just like any other person anywhere, all they need is to be integrated and mainstreamed in national development," he said.
Renewed drive working with refugees
The UN Refugee Agency, UNHCR's representative Ernestine Bahati noted that there is now a renewed drive working with refugees to include them in decision-making with the aim of increasing productivity as well improving the standard of living for themselves and the host communities.
The closure of schools
Wal Pal Nayalam, from Kakuma camp, spoke of Carl online school that was founded in April 2020, weeks after the Kenyan government announced the closure of schools to contain the spread of COVID-19.  In Kakuma, Nyalam, spoke of teachers who have volunteered to teach pupils who are at home, to ensure continuity. Youth Voices Kakuma, another group also found in Kakuma refugee camp, has taken it upon themselves to teach fellow youth the basics of film making to overcome the challenges of COVID-19.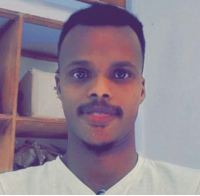 Jobs for teenage mothers in Hagadera camp
Mohamed Abdikadir Ahmed, from Dadaab refugee camp, works as a legal adviser in the camp. He spoke of Youth Against SGBV, which helps to create jobs for teenage mothers in Hagadera camp. The girls are trained in dressmaking, tie and dye as well as handloom.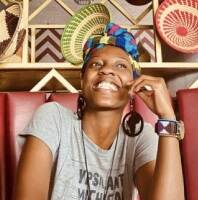 Fundraising to assist urban refugees
Ingabire Lilian, a refugee from Rwanda currently studying at the University of Nairobi and a member of Youth Voices Nairobi, has been fundraising to assist urban refugees as well needy host communities to buy hygiene kits and foodstuffs. The group has been able to reach 300 families.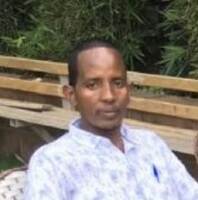 Support for  young people who have lost their jobs
Abdulahi Ali Muhumed, a Kenyan from the Dadaab host community asked both the Kenyan government and development partners to support young people who have lost their jobs. He gave the example of teachers who worked as private school teachers and those who were in the transport sector. Those who have completed secondary education have to travel long distances to access technical institutes as the refugee camp has no tertiary institutions.
ILO at Youth at Heart on 2 november
The voices and aspirations of these young people consulted will:
serve as input to the Youth & COVID-19 session in Studio Orange
inform and influence the discussion and outcome of the Youth at Heart Forum.

Watch the virtual forum on YouTube
Do you want to hear more stories from youth in Africa and the Middle-East? The Dutch Ministry of Foreign Affairs organised the virtual forum Youth at Heart. Here young people from the Middle East and Africa discussed their experiences and thoughts about education, work and participation.
All sessions of the Youth at Heart virtual forum that was broadcasted on 2 November 2020, can be watched on our YouTube channel: Livestream 4 studio's on YouTube