14 December: UNFPA Supplies Partnership Global Launch
Join the global launch of the UNFPA Supplies Partnership on 14 December! The virtual event showcases stakeholder voices and the programme's new strategic approach to accelerate #familyplanning progress. Call to action on behalf of young people by Ms. Jayathma Wickramanayake, UN Secretary-General's Youth Envoy.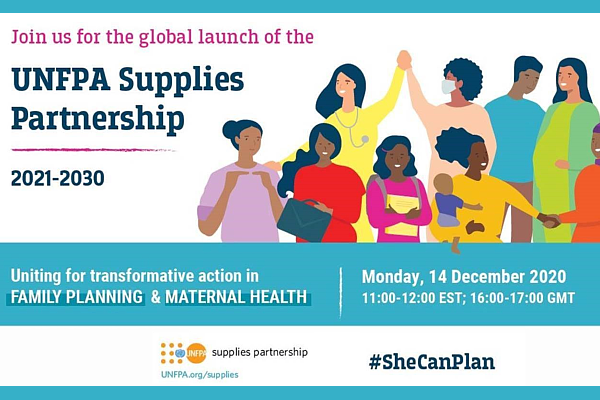 Every woman, adolescent girl and young person should be able to choose from and use a range of quality family planning methods, no matter where she lives.  
14 December: UNFPA Supplies Partnership Global Launch
This virtual event will be co-hosted by UNFPA, the Government of Rwanda and the Government of Canada. The event marks the beginning of this new phase, and will feature voices from across the Partnership, including countries, donors and other key stakeholders, highlighting the sharpened strategic approach of the programme.
The event will be forward looking, emphasizing how partners will work together to realize these shared goals, and stir energy and momentum for the coming decade. It will herald regional and national programme launches in 2021 as opportunities for deepening engagement with local partners and to highlight UNFPA Supplies Partnership Country Compacts for joint accountability to women and girls' reproductive health.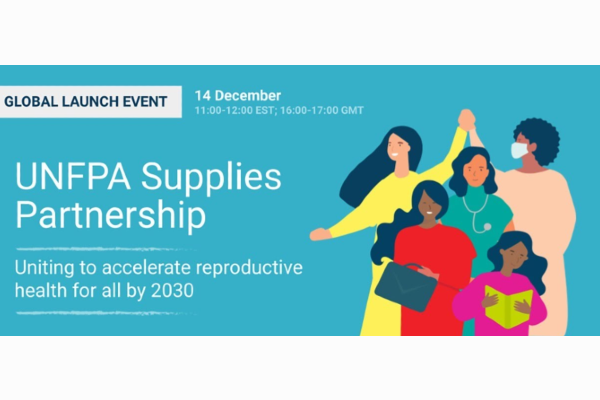 Register and join
Register to join the UNFPA Supplies Partnership Global Launch on 14 December  11:00 AM in Eastern Time (US and Canada)
UNFPA Supplies enters its third phase from 2021 to 2030 as the UNFPA Supplies Partnership, paving the way for a new decade of commitment to advancing family planning and maternal health and accelerating progress towards the Sustainable Development Goals.
About UNFPA Supplies Partnership
UNFPA is the United Nations sexual and reproductive health agency. Their mission is to deliver a world where every pregnancy is wanted, every childbirth is safe and every young person's potential is fulfilled.
217 million women who want to avoid pregnancy are not using modern contraceptives. Too many are being left behind at a time when the transformative impact of family planning is not only well-known but also achievable. The UNFPA Supplies Partnership delivers a choice of modern contraceptives and life-saving maternal health medicines into the hands of adolescents and women who need them most.