Birth of a youth consciousness
From the #EndSars protests in Nigeria to the transnational climate movement, young people the world over are rising up to demand change, often challenging the established order. The response to this momentum should not be an iron fist, but a listening ear. One young person's plea.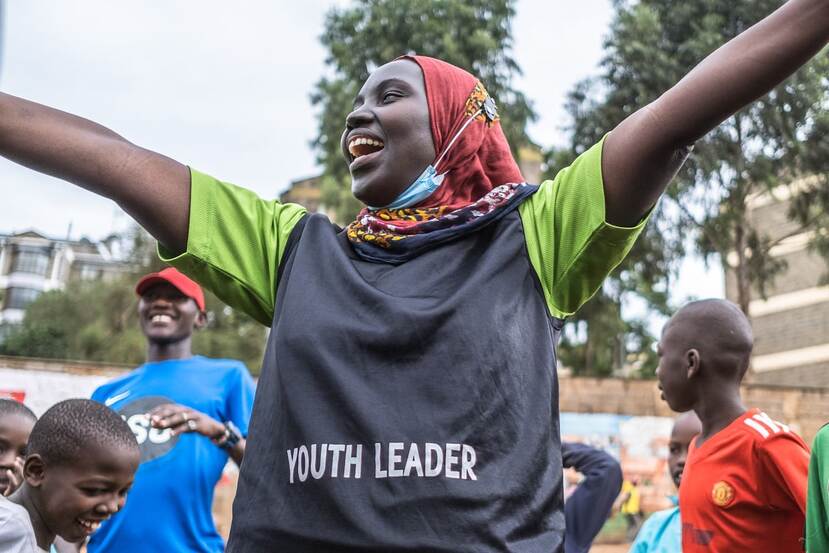 'Youth are not the future, youth are the present.' This is the statement I heard more than any other when I attended United Nations conferences as the Netherlands' youth representative. Almost all my fellow youth representatives included it somewhere in their speeches. The message was: young people are not only the 'workers of tomorrow' or the 'hope for the future', they deserve a place at the table now. The phrase was repeated so often over the years that it became a cliché.
For two years I was the bridge between young people in the Netherlands and the world of international diplomacy. At home I gave guest lessons on the Sustainable Development Goals, visited youth projects and community centres, and talked to young refugees. I took their experiences, ideas and concerns with me to New York and Geneva, where they formed the basis of my speeches, talks with UN officials and negotiations on resolutions. 
Not all 198 UN member states have youth representatives. At the General Assembly only about 40 countries would generally have a young person in their delegation. It was, furthermore, overwhelmingly European youngsters who had the privilege of going to the UN.
The High-level Political Forum on Sustainable Development, a conference usually held each summer, was barely distinguishable from the European football championships. All 13 youth representatives were European, even though Dutch, Austrian and Swedish youngsters are certainly not an accurate reflection of the 1.2 billion-plus young people who live on the planet.
The youngest continent: Africa
The fact that mainly European countries send young people to the UN is striking, as Europe is the oldest continent, demographically speaking. Next comes North America, then Oceania, Asia and Latin America. Africa is the youngest continent, with an average age of 19. Though the global population is older on average, the extent and pace of ageing is not the same everywhere.
In the Global South, in particular, countries tend to have a very young population. The youngest country is Niger, where almost half the population is under the age of 15. As far as I know, there has never been a Nigerien youth representative at a UN conference, even though a young person growing up in Niger has a very different life from someone in the Netherlands.
In 2016, the Commonwealth of Nations surveyed the social status of young people all over the world for its Youth Development Index. It looked at things like access to political participation and economic opportunities for young people in the countries where they live. Wealthy, often western, countries like Switzerland, Austria and Japan come top of the ranking. The ten countries with the lowest scores are all in Sub-Saharan Africa.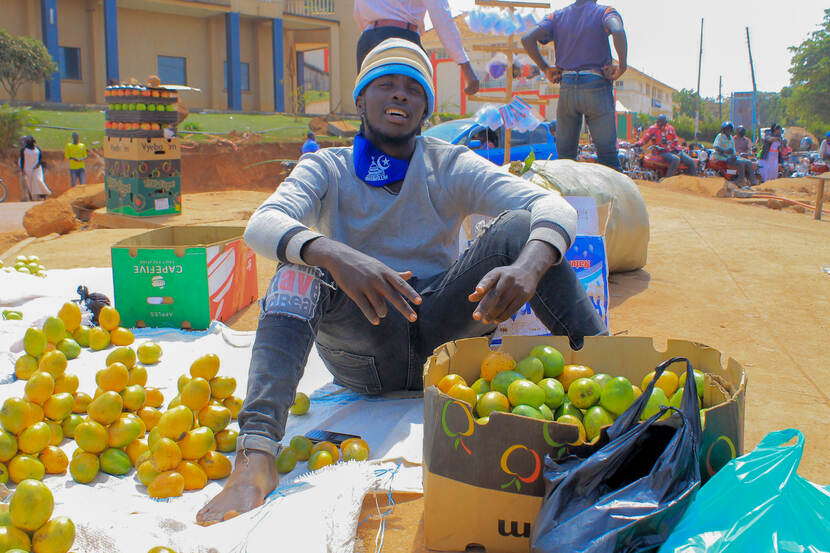 Young people in the Global South are also often hardest hit by the negative impacts of globalisation. They are most likely to migrate, the workers who make jeans in sweatshops are mostly young – some are even minors – and at times of war, young people are the first to be recruited.
The impacts of climate change will have a disproportionate effect on all people who are now young, but young people in Pacific island states like the Solomon Islands (average age: 27) have the most to fear from global warming.
So young people from the Global South really should have a voice at the UN. Their absence from conferences is symbolic of a wider problem. More and more young people are growing up in countries that are not faring well in a globalised world. And countries like Niger and Somalia are not heavyweights when it comes to international politics.
The prosperity, security and health of young people in countries like these depend increasingly on the generosity of the rapidly ageing West. The division between the Global South and North to some extent coincides with that between the Global Young and the Global Elderly.
The youngest country is Niger, where almost half the population is under the age of 15.
Young populations, old leaders
Notably, in countries with young populations it is often very old leaders who are in charge. In the Arab world, the average age of the general population is 25, but the average age for a head of state is 75. Africa may be the youngest continent, but presidents of African nations are often in their seventies or eighties, and most of them hope to remain in office until their dying day.
Ugandan president Yoweri Museveni managed to abolish the maximum age for the presidency (75) in 2018, when he was 73. Leaders like Museveni do not cling to power because they are so concerned about the welfare of their mostly youthful population.
In 2017 I was in Senegal, attending a conference organised by the Voice4Thought platform. It was held at the Guédiawaye Hip Hop Centre, a cultural and community centre in one of the slums of Dakar, where teenagers learn how to rap, DJ or breakdance. The centre was established by a famous Senegalese rapper to give young people an alternative to a life where crime seemed the only choice and radicalisation beckoned.
During the conference I spoke to a young performer. He was angry about how young people are neglected by politicians in West Africa. 'The proportion of young people in West Africa is extremely high,' he said, but there were no opportunities for work or education, which was causing great discontent. 'Every time there is an election, it appears to be top priority. Politicians promise us the world, but what comes of it? Not much.'
In the meantime, young people in the region were taking the initiative to improve their own living conditions, and setting up the hip hop centre was just one example. 
He was irritated above all by the opportunism of politicians, who are only interested in young people when elections are coming up. Political parties in countries like Senegal realise that statistically they cannot win elections without attracting young voters. The campaign posters hanging in the streets of Dakar featured smiling young men and women. But most of the promises about work and education have never come to fruition.
The young people I talked to were not only critical of their own political leaders, but also those from the West. 'You're only interested in us when it comes to refugees', was one of the accusations they made towards Europeans. They see Western governments as being mainly concerned about reaching agreements with countries in the region to keep migration to a minimum.
Such agreements are generally made with very elderly leaders whose primary concern is not necessarily the interests of their young populations. Former diplomat Marije Balt arrived at the same conclusion. In 2017, in Dutch newspaper De Volkskrant, she urged European policymakers: 'Don't make deals with elderly leaders, focus on the young.'
Good advice
Since then it has become increasingly evident that many young people in Africa are dissatisfied with their leaders, and are ready to take the helm. A wave of youth emancipation is building, often in the form of protest.
In Sudan young people led the demonstrations that brought down the regime of dictator Omar al-Bashir in 2019. Since the end of last year, young Nigerians have taken to the streets in huge numbers in the #EndSars protests, demanding an end to police violence (perpetrated by the notorious Special Anti-Robbery Squad, or Sars for short). Popular musician Bobi Wine is currently the leading rival to President Museveni in Uganda, and his well-attended rallies mainly attract young people from disadvantaged neighbourhoods.
All of these young demonstrators, politicians and activists regard their struggle as a generational struggle, a new generation of leaders challenging the political old guard who have failed to act in their interests. Young people in Africa are also looking to each other for inspiration.
The controversial South African politician Julius Malema, who voices harsh criticism of the established order in his country, expressed his support for Bobi Wine at a press conference earlier this year. 'We have no relationship with his party but we have a relationship with young African blood. Where we see Africans – young Africans – rise into positions of power, we support that.'
The protest movements on the continent are therefore also youth movements. According to Iranian-American sociologist Asef Bayat, this happens 'when young persons develop a particular consciousness about themselves as youth and begin to defend or extend their youth habitus'.
In other words: young people begin to realise that they all face the same problems, and start to protest. This 'youth consciousness' can clearly be seen among young people in countries like Sudan, Nigeria and Uganda, where the call for change not only encompasses improvements in living conditions, but also a changing of the political guard.
Youth consciousness
Youth consciousness was also a factor in the Arab Spring. Youth unemployment was one of the main drivers of the wave of protests that swept across the Middle East and North Africa in 2010. The global fight against climate change – the greatest challenge of our times – is being led by young activists like 18-year-old Greta Thunberg from Sweden, and 24-year-old Vanessa Nakate of Uganda.
In her emotional speech to the climate summit in 2019 Thunberg did not mince her words, and her criticism of the world leaders attending the summit was steeped in youth consciousness: 'You are failing us. But the young people are starting to understand your betrayal,' she warned.
The road to climate hell is paved with policymakers' selfies.
Young people everywhere are knocking at the door, and they are knocking loudest in the Global South. The wide-ranging problems they are highlighting are very real. Young people are rising up against global warming, excessive police violence, and authoritarian regimes.
The highly tense relationship between young and old often has more to do with how the old guard respond to young people speaking out. A growing youth consciousness is often seen not as a breeding ground for positive social change, but as a disruption of the status quo.
In many cases young people meet with tear gas and batons rather than a listening ear. The #EndSars protests against police violence elicited even more police violence. According to Amnesty International at least 56 people were killed due to the actions of the security services. The bank accounts of the young leaders were frozen.
In November Bobi Wine was temporarily detained after he was confirmed as a candidate for the presidency. What starts as a call for change from a new generation all too often becomes a stifled voice.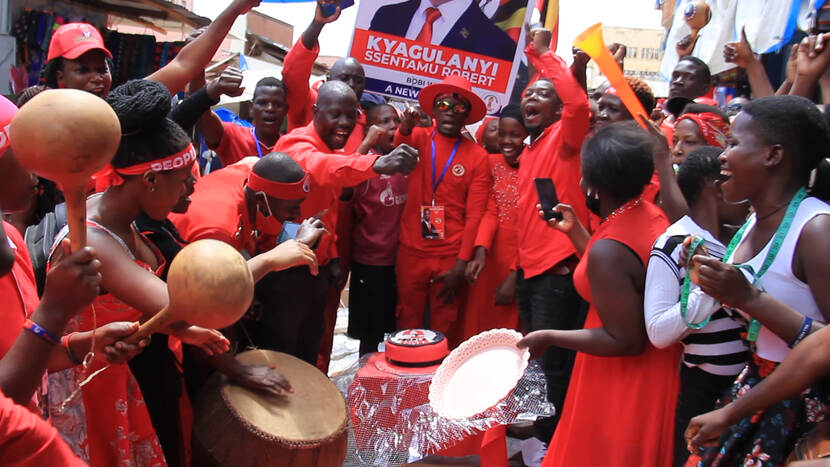 This is partly down to persistent stereotypes about young people, an entrenched view that they are inherently violent or dangerous. This tendency to regard young people above all as a potential source of danger is referred to as the securitisation of youth. It is not only dictators in distant countries who are guilty of this. Young people are also securitised in Europe's migration debate – the idea that Europe is being overrun by young African or Arabic men is being effectively propagated as a doom scenario in policymaking on immigration. 
The relatively recent discourse on terrorism has played a huge role in this, particularly since the 9/11 attacks. The fact that it is largely young people who joined armed groups and terrorist organisations reinforces the idea of young people as inherently violent, while in fact 71% of the young people who joined terrorist groups in Sub-Saharan Africa did so in response to excessive government violence, according to research by UNDP. The results of this study underline the need for institutions and politicians to reach out to young people, rather than responding with an iron fist.
This suspicion of young people also exists in the diplomatic world. In 2018 the Netherlands was a member of the UN Security Council, where young people have only recently been on the agenda. Resolution 2250 on Youth, Peace and Security, the first resolution on young people ever passed by the Security Council, was adopted in 2015. This was followed by resolution 2419 during the Dutch mandate.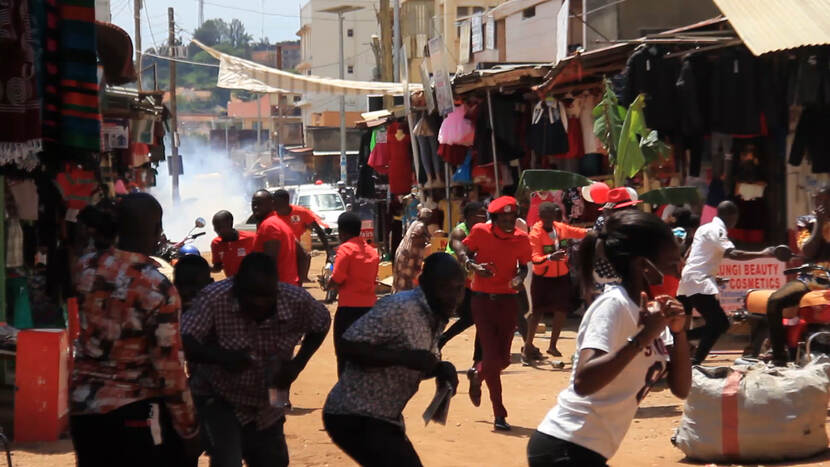 It soon became clear that not all members of the Security Council were enthusiastic about the consideration being given to young people. Russian diplomats were particularly concerned as to whether the phrase 'involve all youth in decision-making processes' meant that we should also listen to terrorists. The fact that it is often young people who fight in armed conflicts was put forward as a reason to keep them out of policymaking, rather than a reason to invite them to participate.
In New York we experienced a different response as youth representatives. Many diplomats and policymakers were mainly interested in being photographed with us, so they could share the pictures on social media. 'Tokenism' is what we called it.
The Senegalese performers described the same phenomenon when he talked about how opportunistic politicians in his country see young people mainly as a vehicle to electoral victory. 'Youthwashing' is a similar term. It denotes the practice whereby companies, authorities and organisations use young people to project a sustainable, innovative or progressive image.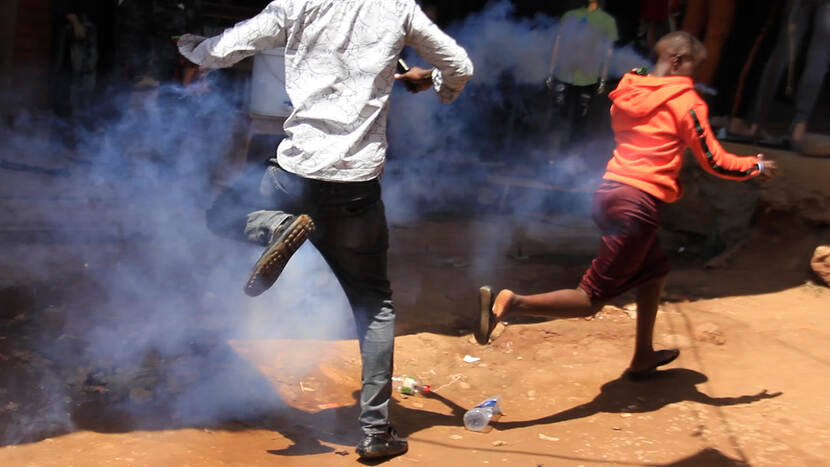 This is not as harmless as it sounds. The fact that Thunberg was given such a prominent speaking slot at the climate summit was supposed to prove that the millions of climate strikers who had taken to the streets the world throughout that year were being heard. But above all, it gave world leaders an opportunity to appear to care about their fate without taking any real, meaningful action.
Despite her biting criticisms of these leaders, Thunberg received a huge round of applause from her audience. Afterwards, many took the opportunity of having their photograph taken with her. The road to climate hell is paved with policymakers' selfies.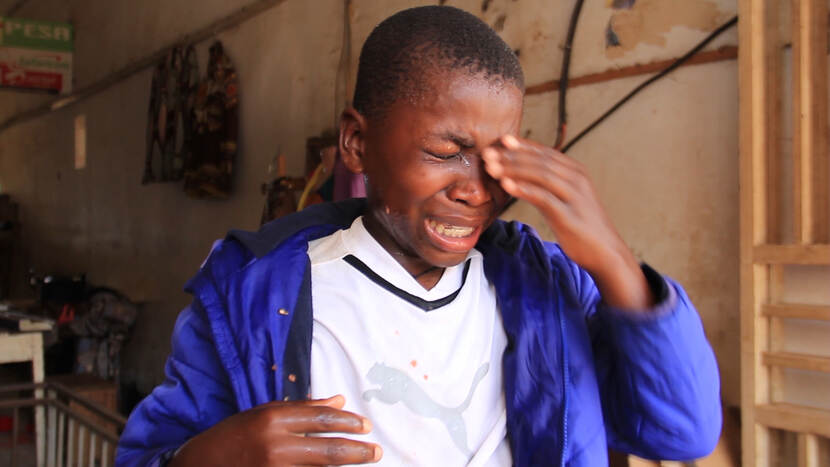 Growing youth consciousness need not necessarily descend into a bitter intergenerational fight. But young people who stand up and demand change must feel that they are taken seriously, not that the powers that be would prefer to repress or simply pacify youth movements.
The question we have to consider is how to channel the energy of young people worldwide to positive effect. The answer is: give them a real say as often as possible.
More youth representatives from the Global South would be a good start. In countries where there are UN peace missions, like Congo and Mali, the world of the United Nations is a more concrete reality than for young people in the Netherlands.
More youth representatives from the Global South would be a good start
Youth representatives from the Global South could act as a bridge between the young populations there and the UN troops and staff. This will probably require support from wealthier countries, as governments in developing countries often say (not without reason) that programmes for youth representatives are a luxury they cannot afford.
If we look at Dutch foreign policy, we can see that the Netherlands has taken a few big steps in recent years. In 2019 Tijmen Rooseboom was appointed Ambassador for Youth, Education and Work, making the Netherlands the first country with a special ambassador focusing on young people.
Less than a year later the Ministry of Foreign Affairs launched a special youth strategy. Last year, the Ministry and the embassies started collaborating with the Dutch Youth Climate Movement, to which dozens of youth organisations are affiliated, helping to bring young climate activists in countries around the world into policymaking.
'Youth are not the future, youth are the present'
The global wave of youth climate activism is a good example of how young people are often leading the way when it comes to tackling the biggest challenges currently facing the planet. This was confirmed earlier this year by the results of the People's Climate Vote, a large-scale UNDP study that looked at support for climate policy around the world. Among people under the age of 18, 70% said that global warming was an emergency, making this age group the most aware of the severity of the crisis.
The young hip hop performers in Dakar also showed that young people can come up with creative ways of making their society safer, even when established institutions and parties fail. Graeme Simpson, director of Interpeace USA, wrote a lengthy report in 2018 on the global implementation of resolution 2250. He called youth projects the 'connective tissue' holding local communities and international peace work together.
He concluded, however, that far too little use is being made of the 'peace dividend' that young people have to offer. Young people are not necessarily saints or heroes, but a world where young people have a greater say would probably be a more peaceful and sustainable one.
It is important that young people are truly given the freedom to do things their way. Whether in the world of diplomacy, national politics or established development organisations, the concerns they raise must be taken seriously, and they must be given responsibilities. More youth participation is not a matter of training the 'leaders of the future', moulding them into the desired shape, but of working with equal partners in the here and now.
In other words: 'Youth are not the future, youth are the present.' I have re-evaluated this phrase recently, because of the youth consciousness it reflects. The continued growth in CO2 emissions and the constantly growing gap between rich and poor show that radical change is needed in the way we deal with our planet, the distribution of wealth and how countries work together.
Young people and youth movements could drive the change that is so desperately needed. Young and old would both reap the benefits.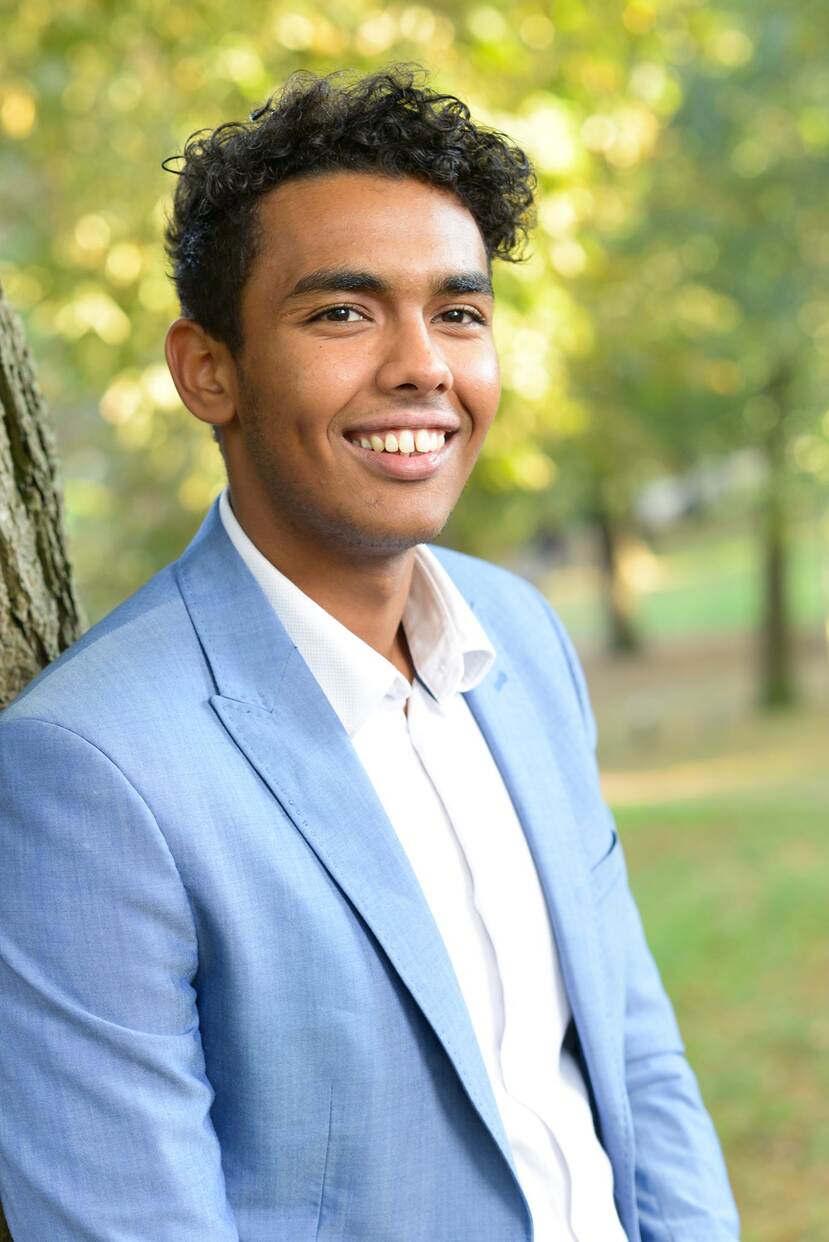 Elian Yahye (23) writes about youth movements and international relations for a number of publications, including NRC and Vice Versa. From 2016 to 2018 he was the Netherlands' youth representative to the United Nations. In that capacity, he focused mainly on the position of refugees and tackling radicalisation. He is still involved in the work of the UN, as one of the Dutch ambassadors for the organisation's 75th anniversary. This summer he completed his Master's in International Relations: Culture & Politics at Leiden University.
This article was previously published in 'Vice Versa - Jongerenspecial 2021'
Text: Elian Yahye