Rousing the environmental movement
Around the world, young activists have invigorated the environmental movement, bringing with them new ideas for more inclusive and effective activism. Established environmental groups are not always entirely happy with this development. We talk to two young eco-feminists about young people's role as bridge builders. 'If the movement works on itself, it will become stronger.'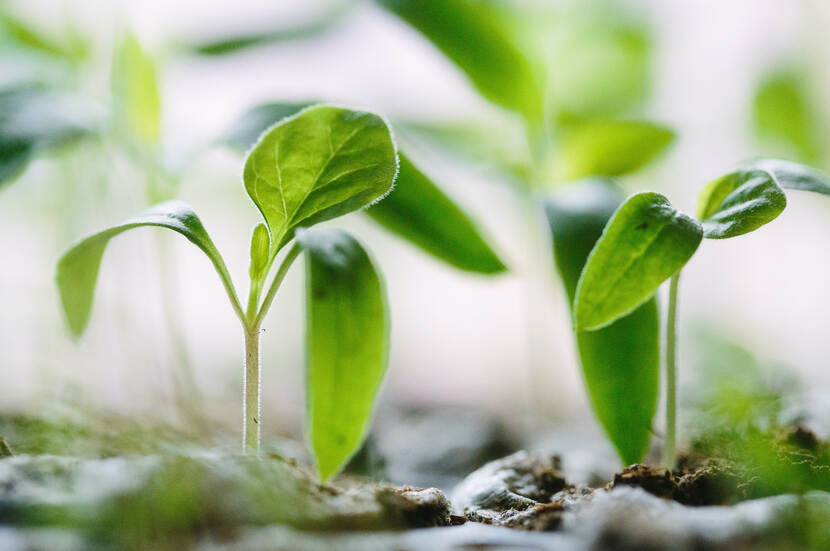 From Swedish activist Greta Thunberg to Vanessa Nakate of Uganda, all over the world young people are leading the fight against climate change. Young activists have managed to push environmental issues right to the top of the political agenda over the past few years.
In the run-up to the global climate strikes in 2019 science journal Nature published an article with the headline, 'Why young climate activists have captured the world's attention'. Yet established environmental organisations do not always welcome them with open arms, Maytik Avirama (30) and Ineza Ineza (25) tell us on a Zoom call.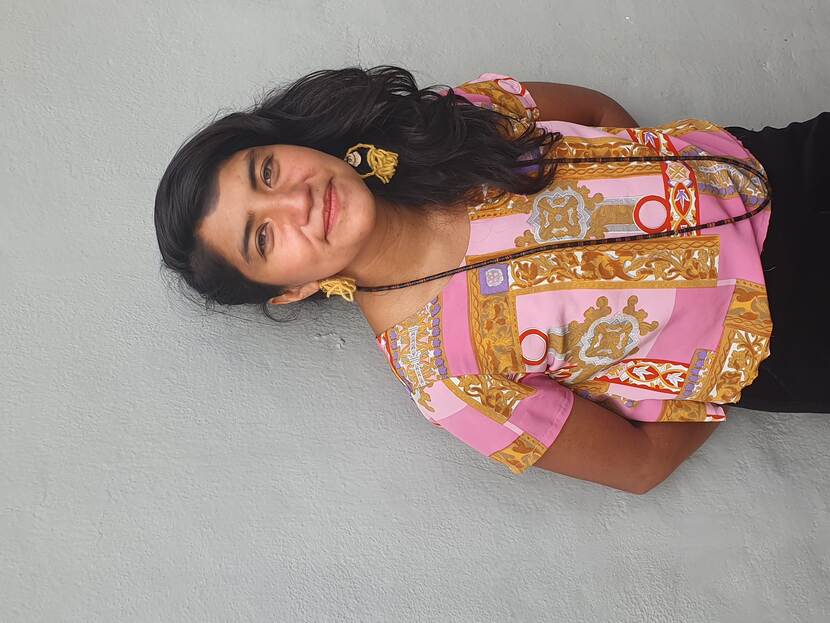 Avirama is an all-round activist in the Latin American environmental movement. She is co-founder of an organisation that brings young environmental activists in Colombia in contact with each other, she attended a session of the UNFCCC on climate justice, and in her Spanish-language eco-feminist podcast Radio Savia she campaigns for the rights of female 'land defenders'. These environmental campaigners are regularly confronted with violent oppression, assault and even death in Colombia. 'It's also a social and political issue for me,' she says.
Ineza lives in Rwanda, where the impacts of climate change are becoming steadily more visible, she says. 'We see it everywhere, from increasing soil erosion to heavier rainfall and flooding.'
She is particularly concerned about the environmental awareness gap in the population as regards the causes of the country's environmental problems. 'To me, this is our biggest challenge at the moment.' Ineza is the founder and director of The Green Fighter, which organises creative sustainability campaigns and hopes to give young people in Rwanda a bigger say in sustainability policy. 
Both Ineza and Avirama trace their interest in the environment back to their childhood. Ineza tells us about some of her earliest memories. 'When I was seven my mother woke me in the middle of the night. Heavy rain had caused water to leak through the roof. My whole bedroom was like a lake.'
This left a big impression at the time, but she lost interest in the climate when she later moved to the city. 'Until one evening I was watching the news with my father. It was about people from a rural community who were having to move because of heavy rainfall. The women and children were suffering most.
'The broadcast made me think of how frightened I was when my own room was flooded. That was when I decided to study environmental technology. It was only when I went to university that I realised what a huge gap there is in environmental knowledge in Rwanda.'
'I saw the places I knew and loved as a child change over the years.'
Avirama: 'I was born in an indigenous community in the Andes, but I grew up in the Amazon forest in the south of the country. I come from a family of activists who campaigned for land rights for the indigenous population.
'That's how I got into environmental activism. I saw with my own eyes the deforestation and forest fires, which are often caused by intensive livestock farming. I saw the places I knew and loved as a child change over the years.'
They both want to be the voice of their generation on issues related to climate, nature conservation and sustainability. Do they think there are intergenerational differences in environmental awareness?
Avirama: 'The biggest dividing line in Colombia is the gap between town and country. People in rural areas are much more aware of environmental problems. They have direct experience of disrupted natural cycles and changing water levels.
'So the fight against "extractivism" is led by people in rural areas. But there is also definitely a generational difference. Young people are more concerned about the environment, partly because the internet has given them more access to information, and because they hear about it at university.
'Young people are more willing to talk about sustainability. In April we had major protests here, mainly in response to an unpopular reform of the tax system. They were led by young people, who ensured that environmental problems became a big feature of the public debate. Normally, those problems would have been way down the list.'
'It was only when I went to university that I realised what a huge gap there is in environmental knowledge in Rwanda'
Ineza says that sustainability is a much-discussed issue in Rwanda, on which the government actively engages the public. 'There is a lot of focus on finding the right balance between planet, people and profit.' Single-use plastics were officially banned in 2008. Thanks in part to this, the capital Kigali was declared one of the cleanest cities on the continent at a UN-Habitat conference that same year.
President Paul Kagame, whom Bill Clinton once described as 'one of the greatest leaders of our time', underlines the importance of sustainability both at home and abroad. He is not however an uncontroversial leader, and critics point out that his green image masks his autocratic style of government.
In contrast to Colombia, Ineza finds that it is in fact the older generations that are more environmentally aware. 'Rwandans are traditionally very much in tune with nature. But the country is modernising rapidly at the moment. This has caused young people to lose touch with their traditional, sustainable values.
'We notice it in small things. Older Rwandans thought it was more logical to stop using plastic straws than young people did. We are trying to rekindle this awareness in my generation.'
Ineza and Avirama are convinced that the environmental movement needs young people to be successful. What is innovative about the approach taken by young environmental activists?
Ineza: 'I think that young people regard themselves more as global citizens. There is more awareness of the fact that the climate crisis transcends national borders, and we need that nowadays. Young people are more willing to work together. Young Colombians think it is perfectly normal to set up projects with young people in South Africa or Switzerland.'
The decentrally organised school strikers of the FridaysForFuture campaign and the barricade-building activists of the transnational Extinction Rebellion movement have sent a clear message in recent years that national b0rders are no obstacle to young people in the fight against climate change.
Avirama nods in agreement. 'What's more,' she says, 'I think that young people are also more likely to connect the different struggles – the environmental and feminist movements, for example. One or two generations ago, the problems these movements were fighting were regarded as separate issues. The idea of climate justice is now much more broadly accepted.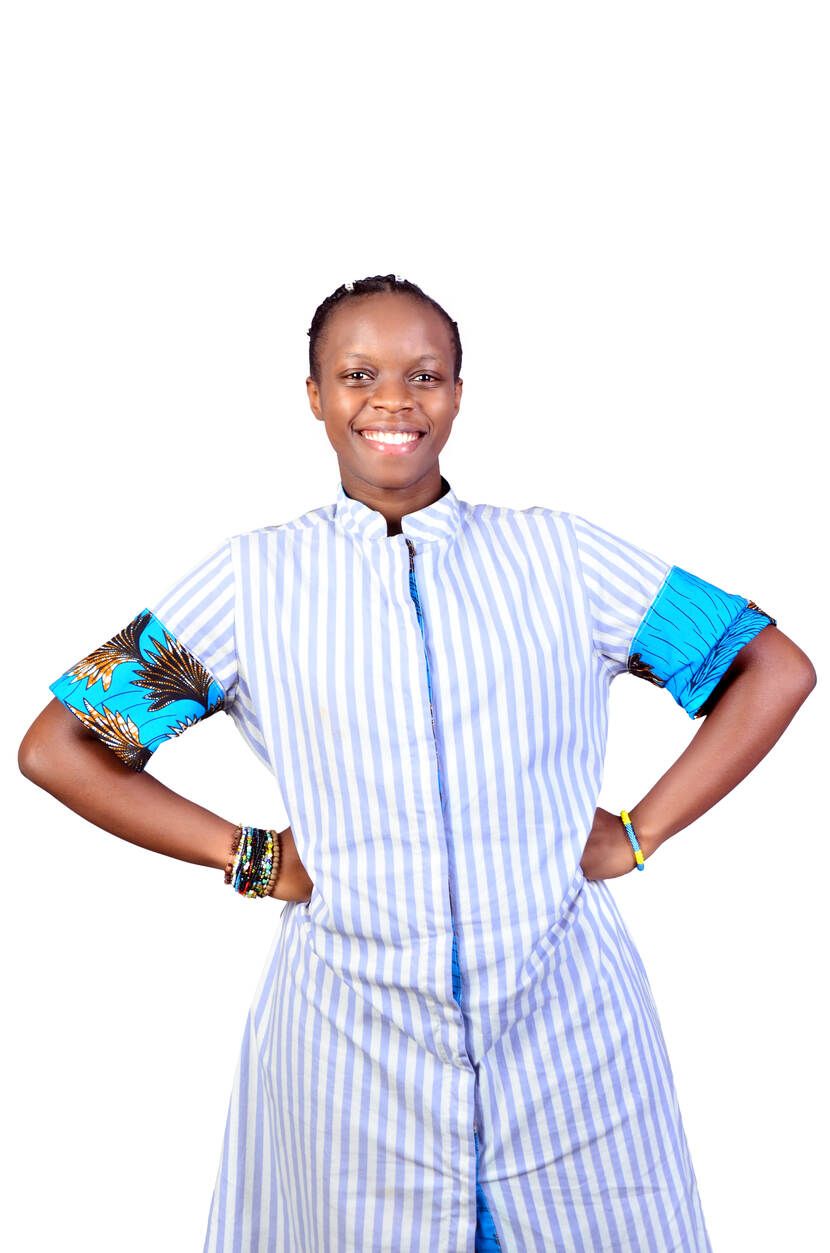 'We are also ensuring that the movement becomes "multilingual". Young people are finding new ways to reach people, through things like podcasts. This gets our message to a wider audience. A meme can be a much more effective way of conveying information than a great thick policy document.'
Ineza and Avirama believe that young people are bridge builders in the environmental movement, connecting countries and issues – and also generations, says Avirama. 'We see children raising issues relating to sustainability with their parents and grandparents. They might meet with resistance at first, but eventually it leads to discussion.'
They are annoyed at the fact that young people who want to create a more sustainable world are often not taken seriously, not even within the environmental movement itself. 'Young people might be invited to meetings,' Avirama continues, 'but often we are not allowed to vote, or take any important decisions.'
'Yes, that's just tokenism,' Ineza concurs.
Avirama: 'There's a young band in Colombia that raises environmental issues, and they always put a lot of time into writing their lyrics. Their songs are creative and they have a deeper message. Sometimes they perform at meetings of the environmental movement, but they are seen as a sideline, playing in the break, while everyone's eating and no one's listening.'
Ineza pitches in: 'When we started The Green Fighter we submitted an application to a major fund. After it was rejected we put a lot of time and effort into improving the project proposal. Rather than being awarded funding we were given a kind of diploma – as if that would do us any good. The fund was quite honest with us, admitting they didn't trust young people with so much money. It's more difficult anyway for organisations in the Global South to get funding, but for young people it's especially tough.'
She is also disappointed in fake allies. 'I was once invited to the youth meeting of a big organisation that likes to make out that it is very inclusive. But before the meeting  began I got a text message asking me to dye my hair, because it didn't look "professional". So as a young woman I was expected to give up my own culture in order to take part.' She points to her hair. 'As you can see, I took no notice.'
Joke Waller-Hunter Initiative
Ineza and Avirama have both received grants from the Joke Waller-Hunter Initiative (JWHI). The fund was established in 2007 by Both ENDS, an NGO that works with social movements and environmental and women's groups all over the world.
The JWHI provides financial support for the personal development of young environmental activists in the Global South. Each year it makes €60,000 available in the form of individual grants of €2500 to €7000, which can be used for a range of things. Avirama used her grant to study for a master's degree in political ecology in Barcelona.
Joke Waller-Hunter
Joke Waller-Hunter was a Dutch UN official and climate diplomat who died in 2005. In the 1990s she caused an international stir with her role at the UN Environment and Development Conference in Rio de Janeiro and in the drafting of the Kyoto Protocol.
Waller-Hunter had been involved in Both ENDS since it was established in 1986 and she left a bequest with a clear message: support the new generation of environmental leaders in the South. Daan Robben (33), the JWHI coordinator at Both ENDS, says that this made a big impression at the time. 'So my colleagues decided back then to launch the initiative,' he tells me on a Zoom call.
Robben believes that the JWHI is distinct from similar initiatives thanks to its explicit focus on gender equality and the scope for criticism. 'Generally speaking,' he says, 'you see a lot of funding in the environmental sector coming from UN agencies or governments. They do not always welcome people with more critical views, but we do.'
He mentions Avirama as an example. She is not afraid to use revolutionary language. 'Often, fighting the status quo is regarded as something undesirable, but it's in our blood here.'
New innovative ideas
Robben thinks that civil society organisations from the Global North should take more responsibility for giving young people from the South a bigger say in the environmental movement.
'People always look at them in a certain way,' he says. 'Nice to invite them to a conference once in a while, but it usually goes no further than that. However, as a movement we need to provide room for new, innovative ideas.' The young activists who are awarded grants are given as much freedom as possible.
'They can put forward their own plans and set their own deadlines. That is also in line with how Both ENDS views development cooperation. There's no point me coming up with ideas and deciding everything from a little office in Amsterdam.'
The organisation focuses on using this kind of flexible funding systematically in other areas, such as climate.
Parineeta Dandekar of India
One of the first grant recipients was 40-year-old Parineeta Dandekar of India, coordinator of the South Asian Network on Dams, Rivers and People. Her work field is river conservation and she is studying the impact of large dams on local residents.
She was awarded a JWHI grant in 2009. 'It gave me the freedom I needed to travel and do intensive research on rivers.' She wrote several reports, some on 'river rights', one of which was published by the leading journal International Rivers. In 2017 she received the Vasundhara Mitra award, a prize for environmental activists in India.
Dandekar says a lot has changed since she was awarded her grant. Not only have many young people joined the environmental movement, their work has also become more difficult. 'The new generation of activists are much more likely to encounter unfeeling, sometimes openly hostile governments.'
She points to the example of her own country, where the government has taken increasingly harsh action against the environmental movement in recent years. Earlier this year Canadian author Naomi Klein wrote an article for The Intercept detailing how the Indian government is collaborating with tech companies like Google and Facebook to silence climate activists in India.
At the same time, she sees youth movements campaigning for a just environmental policy emerging all over the country. 'I'm proud that young people are taking up this fight,' she says. In 2020 young people throughout India protested against the government's plans to rescind certain hard-won environmental regulations.
'They need our support now more than ever. Not only in the form of funding, but also friendship, mentoring and constructive discussions.'
Eco-feminists like Ineza and Avirama are living proof in the environmental movement of the feminist maxim that the personal is political.
It can lead to misunderstanding, Avirama says. 'In my work I focus a lot on the importance of self-care. It's particularly important for environmental activists to consider their mental health, but it's a subject that's not often discussed. Earlier generations often didn't have the time for it.'
Both agree that this is the biggest challenge for the environmental movement at the moment: ensuring that people from all kinds of backgrounds feel at home there. It is mainly young activists who keep raising the importance of intersectionality, being aware of the connections between different forms of social struggle. Avirama nods in agreement when Ineza says, 'To achieve more, the climate movement has to become more inclusive of all genders.'
Avirama says that Colombia still has some way to go in this respect. 'There is still a lot of machismo. Men often don't let women finish what they are saying at meetings. You can fight against all kinds of social power structures, but how do you yourself behave on a daily basis? That's still a big taboo.'
It also reduces the effectiveness of the environmental movement itself. 'If you try to raise this point,' she continues, 'people think you're trying to undermine the movement, but the opposite is true. We're fighting the system and extractivism, but the effort has to come from within. We live in a patriarchal society, and we cannot ignore that fact. If the movement works on itself, it will become stronger.'
This article was previously published in 'Vice Versa - Jongerenspecial 2021'
Text: Elian Yahye