Unlocking Youth Potential: Dutch Ambassador's Visit Inspires Egypt and Lebanon
In a world full of challenges and opportunities, youth are the architects of our future. Recently, the Dutch Ambassador for Youth, Education, and Work, Jurriaan Middelhoff, embarked on a mission to Egypt and Lebanon, aiming to empower and uplift the voices of the youth. Here, we share the exciting insights from this inspirational visit.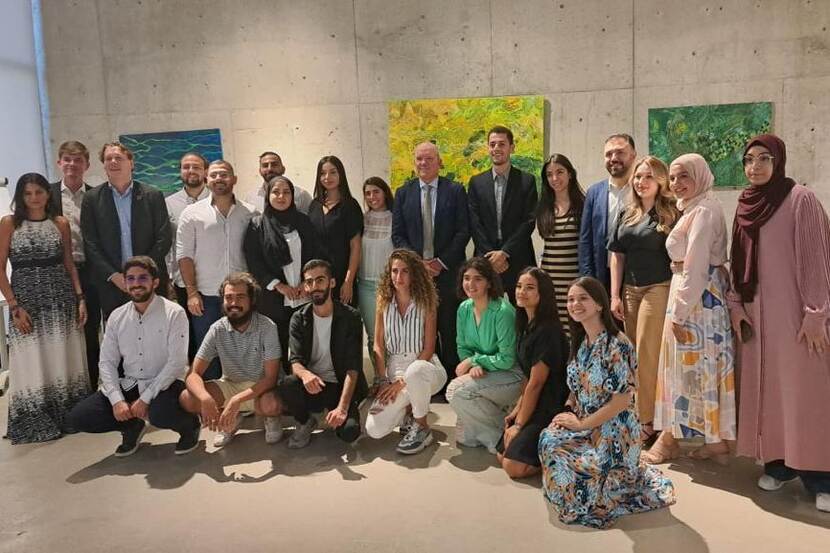 Egypt: A Youthful Powerhouse
Egypt, a nation teeming with youth, where over 50% of the population is under 25 years old, is brimming with potential. However, the harsh reality of a 34% youth unemployment rate highlights the need for action. During our visit, we witnessed a beacon of hope at an inspiring student hackathon organized by Orange Corners.
These young Egyptians addressed pressing societal issues related to waste management and food transformation with boundless creativity and determination. Their solutions exemplify the innovative spirit that will drive Egypt's economy forward.
But the key to success lies in cooperation. Our meetings with the Egyptian government, including the Ministry of International Cooperation and the Ministry of Youth and Sports, showcased a commitment to involving youth in shaping national policies. While challenges persist, the recognition of youth's pivotal role is a step in the right direction.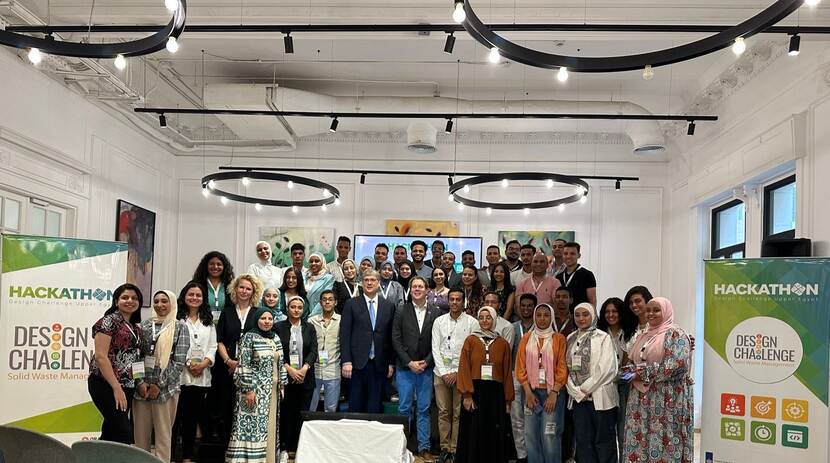 Lebanon: Nurturing Resilience Amidst Adversity
Lebanon, a nation facing complex challenges, welcomed the launch of the Youth Advisory Committee—a crucial step in empowering its young generation. Discussions with organizations like UNDP, UNICEF, Save the Children, and Berytech highlighted the success of the Dutch government's youth approach.
In the face of adversity, initiatives like the ACT Smart Innovation Hub of Berytech and the Freelance Academy by Mercy Corps are beacons of hope. These programs, supported by the Netherlands, equip youth with essential skills and job opportunities, contributing to Lebanon's economic recovery.
Empowering vulnerable communities remains a top priority. Projects like #SheLeads and FabricAID create green jobs and offer technical and vocational training to youths from marginalized backgrounds, fostering sustainable growth and inclusivity.
Inspiring Moments
The journey also unveiled impactful moments. The KNVB World Coaches program, combining sports and life skills training, showcased the power of teamwork and resilience among children from diverse backgrounds.
At Saint Joseph University of Beirut, we celebrated the launch of the Youth4Governance (Y4G) 2023 report. This report highlighted the remarkable efforts of Lebanese youth in public sector reform, emphasizing their dedication to shaping their nation's future.
This visit reaffirms the Netherlands' unwavering commitment to supporting youth, education, and work in Egypt and Lebanon. Together, we have witnessed the boundless potential of young minds. Together, we can build a brighter and more inclusive future for the youth of these nations.