Learning from students during a working visit
'Education should meet the needs of the labour market,' are words Ambassador for Youth, Education and Work Tijmen Rooseboom says abroad time and again. But how do we do this in the Netherlands? Tijmen met students from Da Vinci College to find out. 'Combining studying and working is ideal'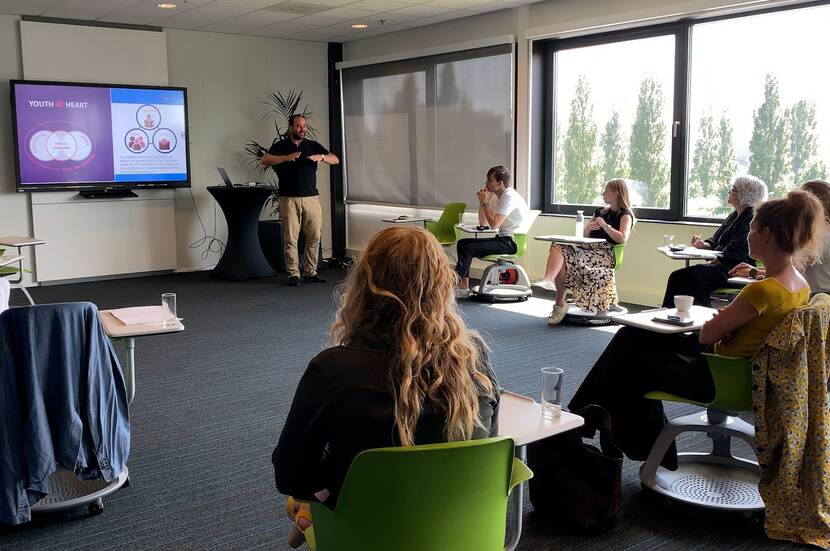 'My internship in television production helped me learn the right skills to make TV programmes. And even better: they offered me a job,' says one secondary vocational education (MBO) student. 'Other people our age are stuck in the classroom for two years in order to get a qualification. But that doesn't appeal to me at all.' This particular student likes combining learning in school with learning on the job.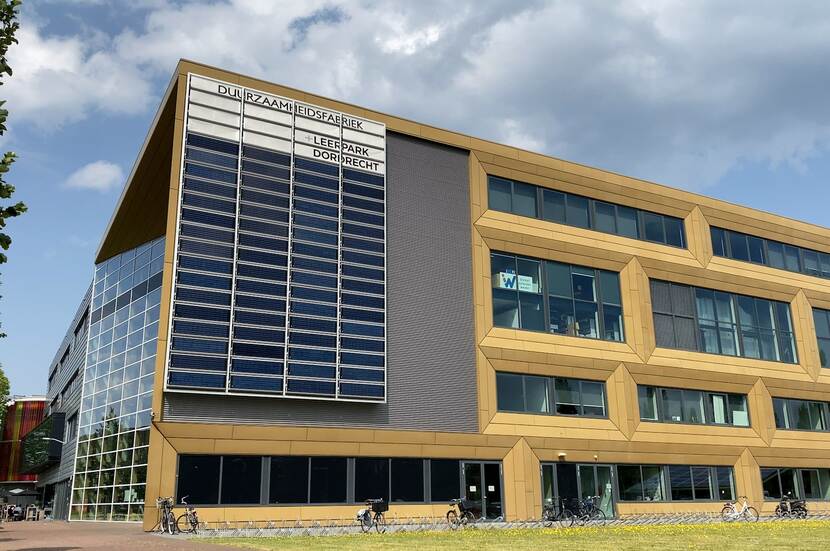 Hybrid learning environment
Da Vinci College in Dordrecht offers students a hybrid learning environment. At school, students get lessons and complete assignments in settings that replicate the world of work. The school works in close cooperation with the private sector in this regard. Students carry out tasks and projects set by companies and undertake internships. This way, the college ensures that young people have the skills they'll need on the job market.
During his working visit, Ministry of Foreign Affairs Ambassador for Youth, Education and Work Tijmen Rooseboom talked with students to gain inspiration for policy for young people in other countries. What became clear was that you can't just copy and paste solutions from one country to another, because the situation in each country is different. 'You really need to ask young people themselves what they need,' said one student. Tijmen told the students that young people in Africa and the Middle East have carried out research to find this out.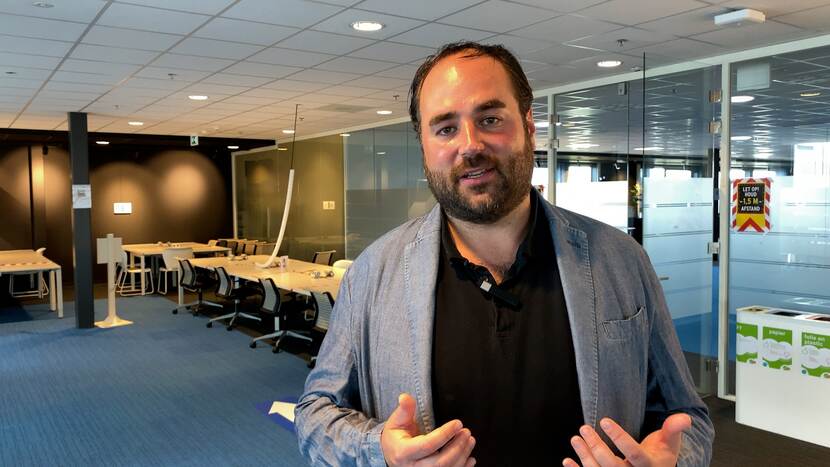 Ideas from young people themselves
One crucial aim for the Ministry of Foreign Affairs is to ensure young people can participate in policy. In other words, that their voices, suggestions and ideas are heard and taken account of. A number of students Tijmen spoke to were in the college's student council, which represents its 7,000 students. 'We get to share our views. If that's not the case in other countries, I'd suggest that they put everything into changing that,' said one student. 'Don't be scared to tackle problems and make improvements,' added a classmate.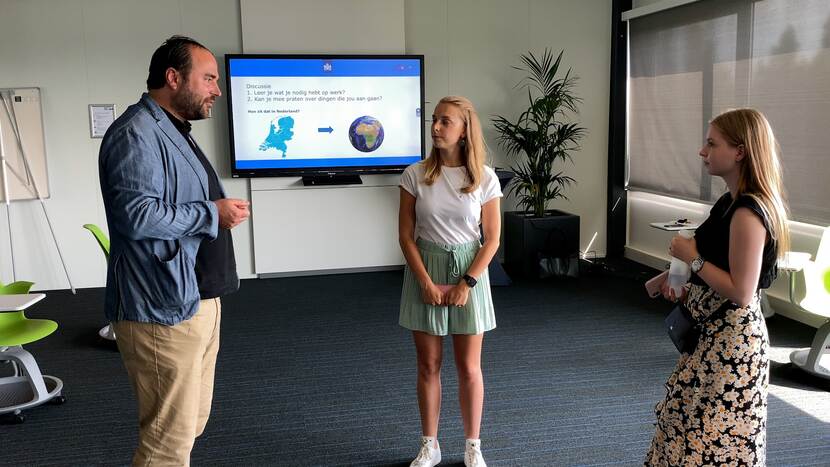 For Tijmen it was really interesting to listen to the students' experiences, especially when it came to participating in and having input on school policy. He was also keen to see the steps being taken to ensure that students have the skills needed to find a job and do that job well. 'I've learned a lot about that from the students themselves,' he said. And that's important, because in his role as ambassador Tijmen works at international level to ensure the skills students learn at school match the jobs available. 'It's vital to know how we do that in the Netherlands. And to see what lessons we can learn when it comes to bridging the gap between education and the private sector.'