Practical agribusiness training offers new prospects to young Ugandans
Around 80 percent of Uganda's population is under the age of 30. A project initiated by the Dutch embassy in Kampala has trained 21,000 young people to work in the agribusiness sector. 'Businesses are crying out for workers who have had practical training.'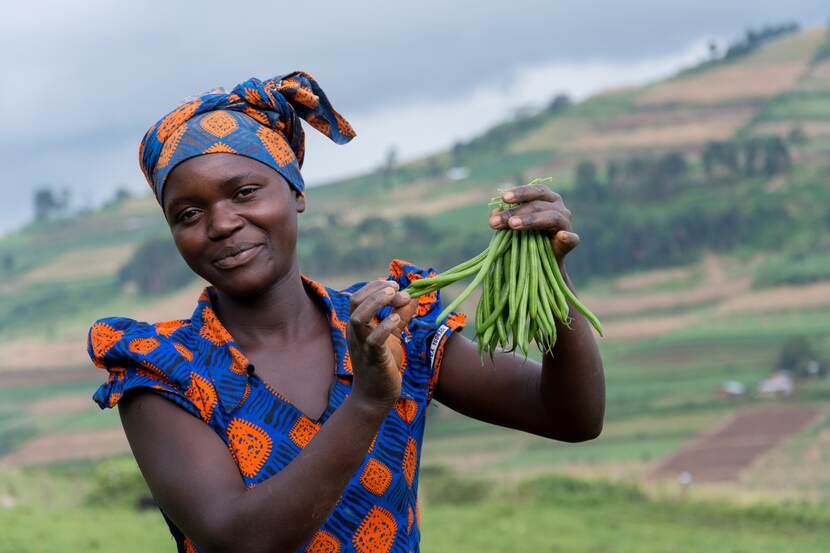 Around 80% of Uganda's population of 42 million is younger than 30 – giving the country the second-youngest population in the world. 'This creates opportunities, provided that young people are able to explore and deploy their talents. On the other hand, if you neglect younger people, they become a threat. This is particularly the case now that so many have lost their jobs due to the coronavirus pandemic. Our approach to young Ugandans is crucial,' says Josephat Byahuranga, senior policy officer at the Dutch embassy in Kampala.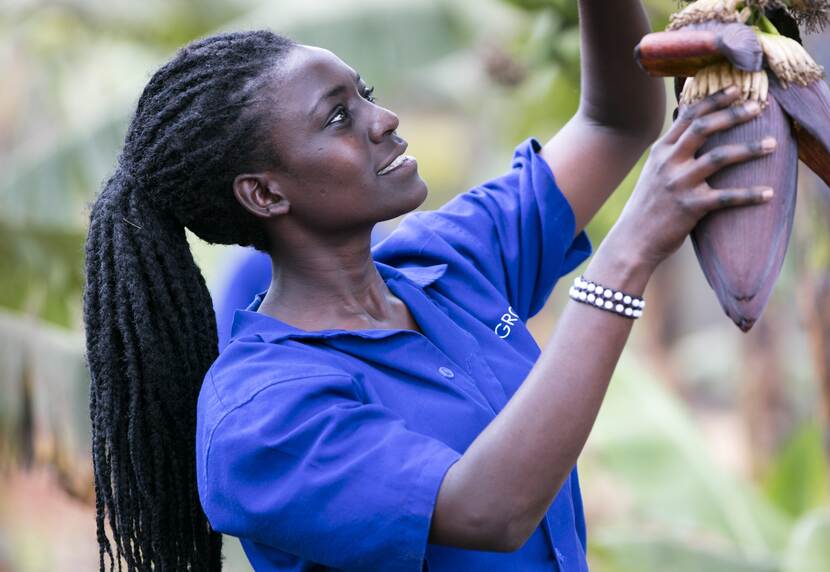 Opportunities in the agribusiness sector
Some young people are illiterate, while others are able to read and write but don't have the skills they need to make a living for themselves. Josephat says that what young people are taught in school doesn't match the skills required in the labour market. 'For example, they aren't properly equipped to work in the agribusiness sector.' There are lots of opportunities in this sector, however, because Uganda's economy is dependent on agriculture. A quarter of the country's GDP consists of agricultural revenue and agricultural products account for half of Uganda's exports. With the average age of farmers around 60, it's clear that it's time for a new generation.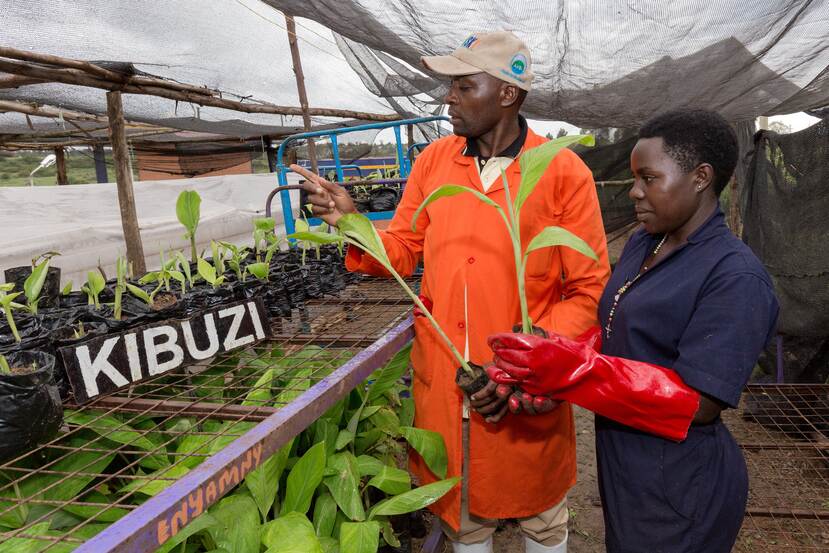 In employment or self-employed
In the Skilling Youths in Agribusiness for Enhanced Youth Employment programme, young people develop the skills they need to set up their own business or to work as an employee in the agribusiness sector. Everyone can participate, whether or not they have gone to school and can read and write. There are different tracks within the programme for each category. According to Josephat, it all begins with a change of mindset: learning that agribusiness is a sector in which you can actually earn a living, even if you don't have much money to invest or land of your own.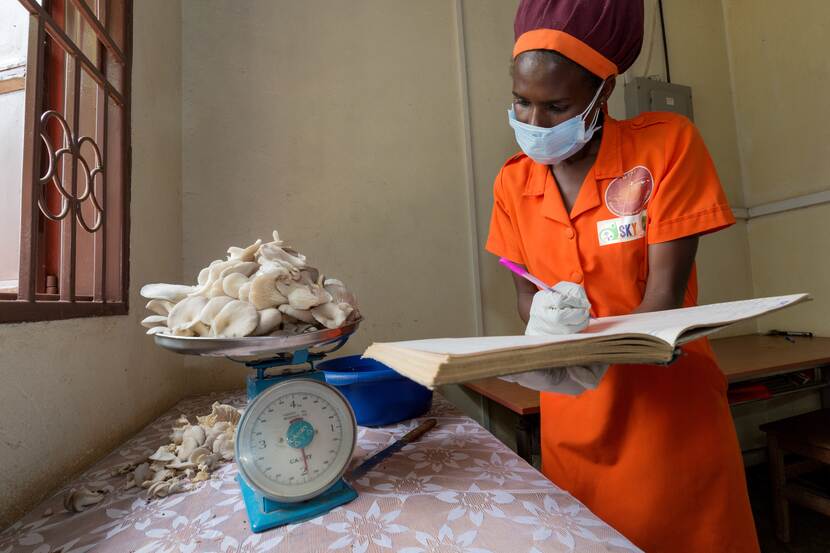 Fast ways to generate income
How can young people generate income quickly? Josephat has some practical tips. 'We give students tips about crops that grow quickly and don't require much land. Mushrooms, carrots and cabbage, for example. These produce multiple harvests each year and grow faster than other crops such as coffee, maize or grains.'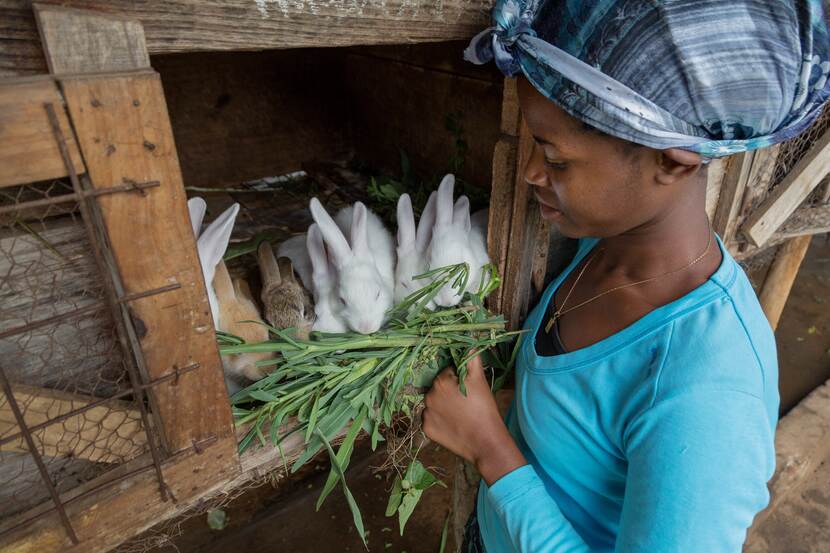 Rearing chicks
Young people might also want to think about keeping rabbits, chickens or pigs. Smaller livestock like this doesn't require much space. 'We give our veterinary medicine students a day-old chick to look after. They know what they need to do to raise a chick in theory, but not in practice.' Josephat enjoys seeing students' happy faces when their chickens lay their first egg.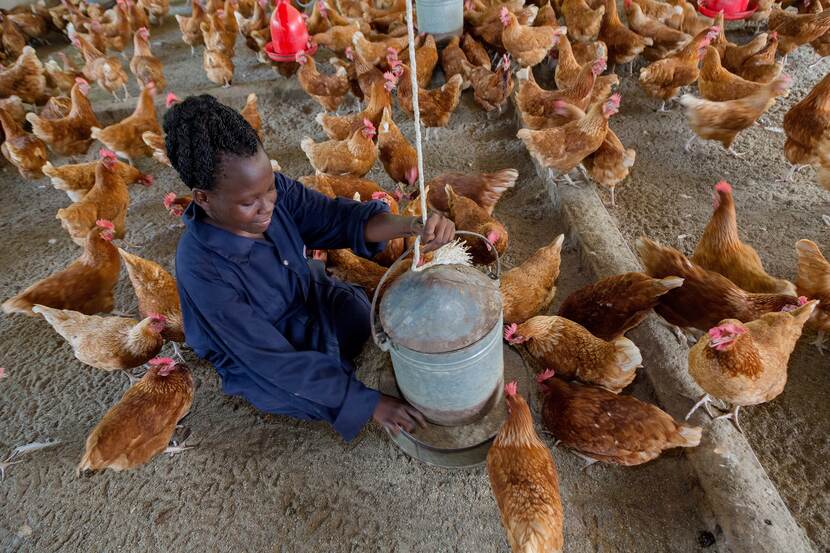 Specialising in small plants
It also makes sense to specialise in part of the supply chain. Josephat explains. 'Focus for example on small plants. Let the seeds grow into small plants, then sell them to farmers. You won't need much space and you can generate income quickly this way, as many students have demonstrated.'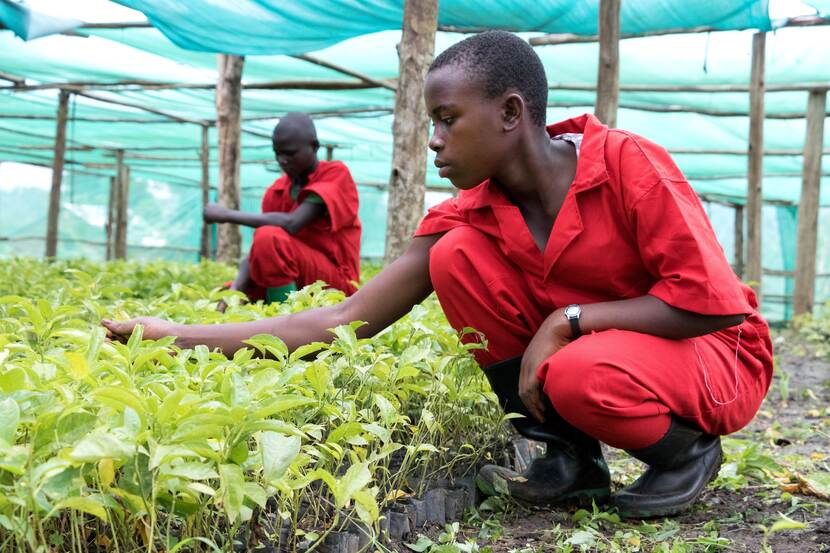 Hope
Around 21,000 young Ugandans have now completed the training programme, including 5,000 under the age of 18 and, as its target group has expanded, 6,000 refugees. During the programme students undertake a placement at one of 52 participating agribusinesses. Many find paid employment as a result, before they even complete their training. 'Businesses are crying out for workers who have had practical training,' says Josephat. Around 5,000 are now earning income from their own businesses. 'This programme gives young people the practical tools they need to help them earn a living. It enhances their resilience and reduces the chance that they will leave the country. It offers young people hope, showing them that it's possible to build a future in Uganda.'