Agriculture: back-breaking or game-changing for young people?
How can we make our food systems healthier, fairer and more sustainable? This topic will be addressed during the UN Food System Summit. Jean Muthamia-Mwenda, Global Lead on Youth Employment and Entrepreneurship at development organisation SNV, explains the role young people can play in food production and enhancing food security in Africa.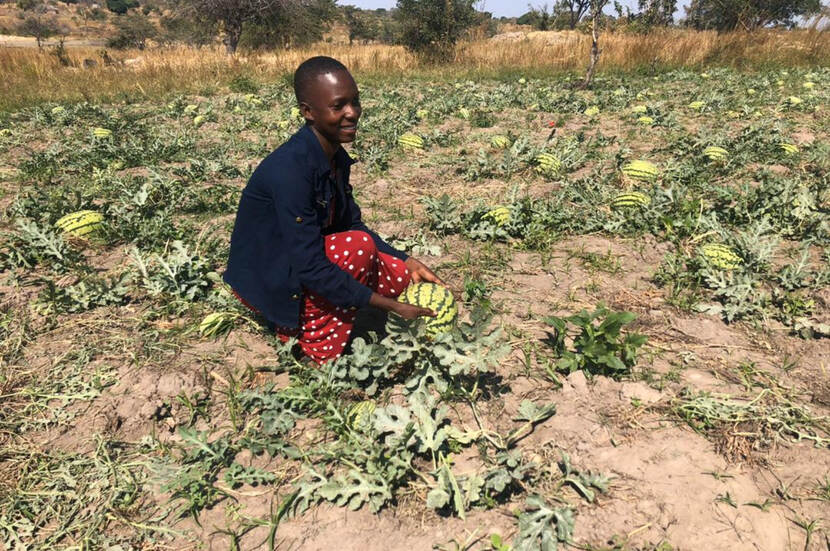 What challenges do young people in Africa face?
'Africa has extremely fertile soil, the world's youngest population and an agriculture sector that offers great employment opportunities. But many young people face challenges like unemployment, uncertainty about their incomes and poor prospects of meaningful work. They often have limited technical skills and knowhow, a poor social safety net and restricted access to markets as a consequence of poor infrastructure. Many young people grow up in an environment in which they have little scope for development in terms of innovation and enterprise, particularly in the agriculture sector.'
What does SNV's Opportunities for Youth Employment (OYE) approach encompass?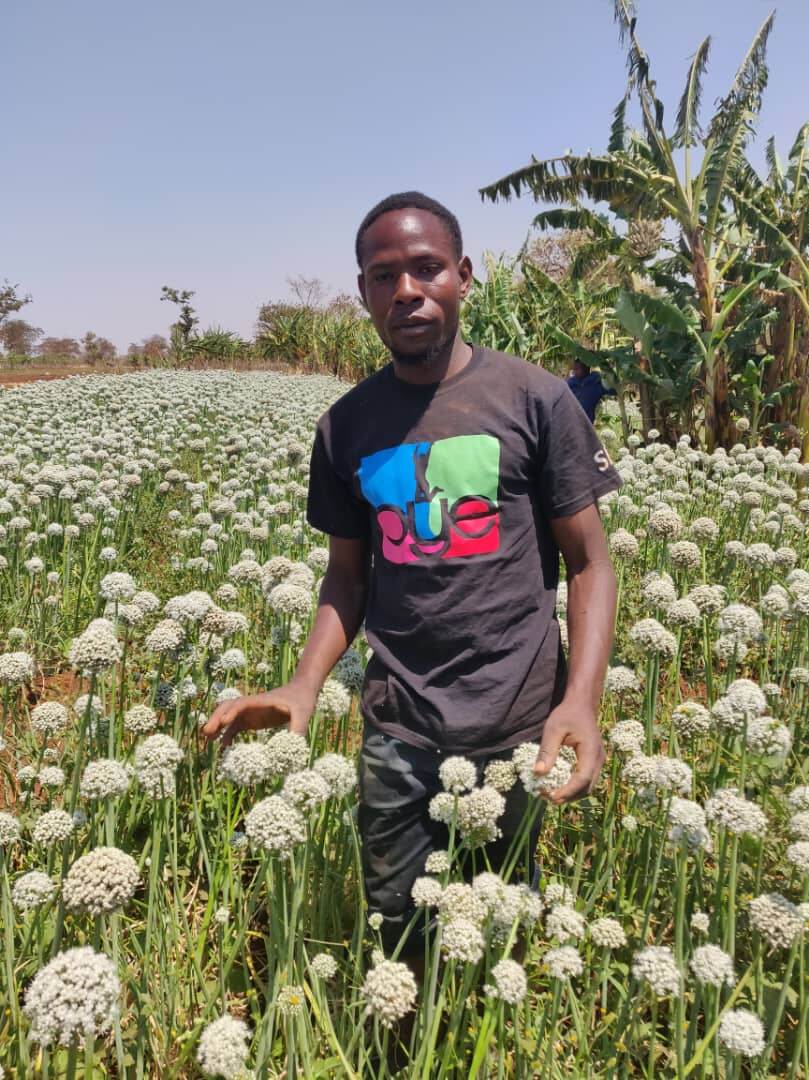 'Through Opportunities for Youth Employment (OYE), SNV is working to identify and seek solutions to systematic barriers that prevent young people from working in the agriculture sector. We are committed to a society in which people have the tools, knowhow and networks they need to shape their own development. Applying the OYE approach, we work with young people, businesses and governments to help provide motivated youths with concrete opportunities for meaningful employment.'
The Ministry of Foreign Affairs provides funding for SNV's programmes focused on employment opportunities for young people.
Agriculture is perceived as a back-breaking sector. What is SNV doing to get young people interested in pursuing a career in agriculture?
'It can be difficult to persuade young people, who are interested in agriculture, to actually look for work in this sector. They tend to see small farmers who work hard but earn little, barely managing to make a living from their crops. That's why we try to show them that agriculture is also a sector where there are lots of job opportunities and where you can earn a good salary working for a larger business. We do this, for example, by letting successful agribusiness owners tell their own stories, and act as role models.
We also need to get children interested in agriculture while they are still at school, for example by creating school gardens and providing practical lessons to teach children about working in agriculture and earning money.'
In addition we promote smart farming techniques by linking agriculture to ICT and innovation. Many young people in Africa have smartphones and ICT knowledge, which they can use for the purposes of innovation in the agriculture sector. In Tanzania we are working on a project to promote an irrigation system powered by solar panels. During the dry season this will save farmers lots of time. The system pumps water automatically, so they no longer have to go and fetch it, but can simply turn on a tap at the farm. This leaves farmers with more time for various other tasks and enables them to do other things in addition to growing crops, such as keeping chickens.'
What strategies does SNV use?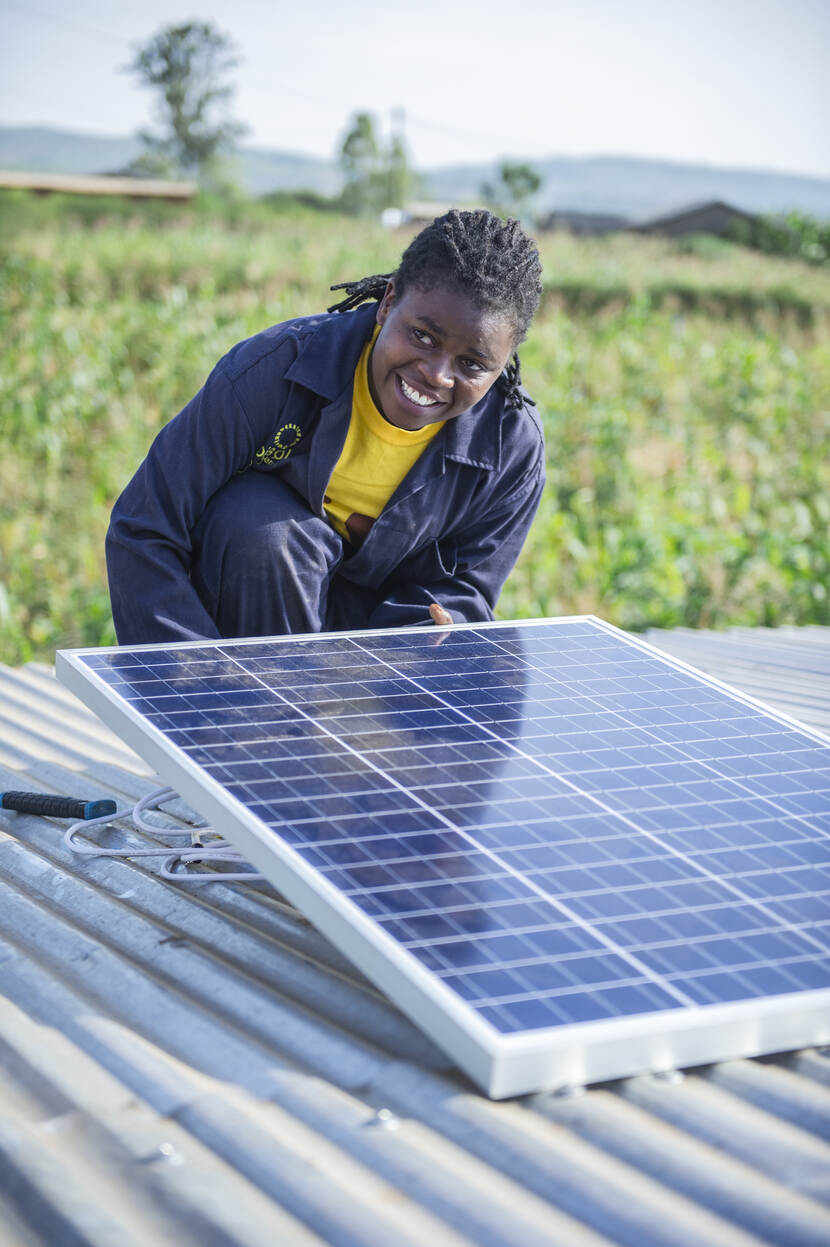 'We want to contribute to creating an environment in which young people are able to develop in employment and business. In practice this means making the connection between their ambitions and specific opportunities in the job market and in the sector. Young people are not a homogenous group. They all have their own individual interests, which change over time as well.
In the OYE approach we go further than just training, by offering ongoing coaching and mentoring as well as placements and traineeships. This enables young people to gain experience and technical knowhow in their own area of interest, for example by undertaking placements in poultry farming, horticulture or installing solar panels for agricultural use.
We also ensure that trained young people have access to employment and local markets. The 2SCALE programme, funded by the Ministry of Foreign Affairs, is one of the partnerships we have established with young people and private sector businesses. We also help young people gain access to financial resources through loans, lending groups and the development of government funds. This gives them the opportunity to acquire the basic financial resources that they need. Other projects offer young people starter kits.'
What efforts are you making to achieve lasting change?
'By peer-to-peer mentoring, for example, in which successful former participants share their knowledge with new participants and allow their farms to be used for practical training. In this way young people contribute to the continuity of agriculture, the enhancement of food security and the development of the community. This also ensures the sustainability and scalability of the OYE approach. 
In addition, we look beyond numbers, giving consideration to lasting impact. It's important to foster a good environment in which young people are supported and heard. This promotes innovation, gives young people the scope for development and enables them to imagine and create a better future for themselves. In turn they will go on to contribute to transforming the communities in which they participate as entrepreneurs, innovators and breadwinners.'