International Day for Education - Taking a look at transforming education for a better future
Today is international day for education!
The reality of the world we live in today, with global issues such as gaping inequalities, a damaged planet, growing polarization, and the devastating impact of the global pandemic, asks for drastically different approaches in order to arrive at a better future.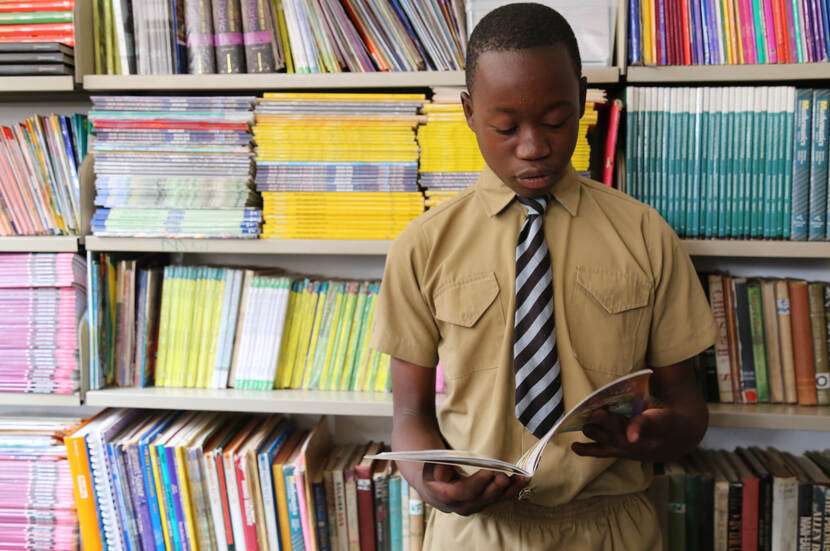 Young people, and women and girls especially, have felt the negative effects of these crises disproportionately hard. Many young people worldwide are vocal about their concerns for the future, such as the climate crisis, and are calling for urgent, inclusive and sustainable solutions. In order to tackle these issues together on the long term, we need a well-educated world population in which each person can contribute and participate. The theme for this year's International Education Day "Changing course, Transforming Education" focuses on how we can collectively change for the better and steer in a more hopeful, inclusive and sustainable direction by transforming the education that young people receive.  
Resilience, inclusion, and the participation of young people are necessary components of this transformation. Governments and organizations have to partner with young people on every step of the way, and let them have a seat at the table at which their futures are being discussed.
An exemplary programme from NL partner the Global Partnership for Education (GPE) - in cooperation with Save The Children - in Zimbabwe shows what resilient education systems can do to better prepare schools, teachers and students to withstand negative effects of natural disasters, and even become more inclusive in the process.
In 2019, Cyclone Idai caused major disruptions to the education system in Zimbabwe, affecting the schooling of more than 90.800 children. Unpreparedness combined with a lack of disaster risk reduction measures worsened the severity of damages to school infrastructure, which resulted in children missing out on their education.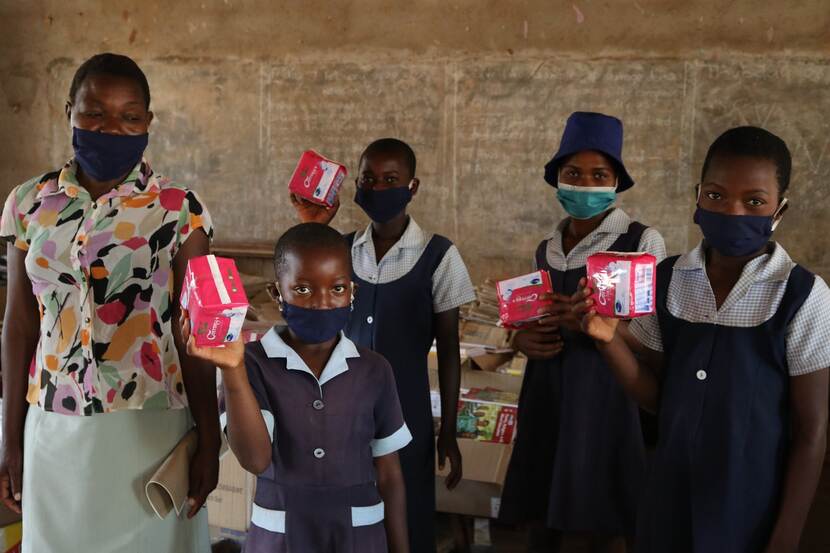 With the support of GPE, the government of Zimbabwe worked towards increasing access to quality, inclusive and uninterrupted education for marginalized students, with a focus on improving disaster resilience in 6 cyclone-affected districts. Damaged schools were rehabilitated and provided with better water and sanitation facilities, which improved hygiene for both teachers and students. Good hygiene is an increasingly important aspect in times of a global pandemic, but good sanitary facilities also contribute to girls' attendance to school. Menstruation can prevent girls from going to school when necessary facilities are lacking. Therefore, this programme also distributed nearly 15.000 sanitary pads within schools, so teenage girls do not have to miss nearly a week of education each month.
By seizing this chance for transformation in building back after the cyclone, the GPE programme did not just focus on infrastructure to make schools safe for children; it went a step further and sought to rebuild cyclone-affected schools by making them inclusive to all students, seeking to increase the enrollment of children with disabilities. Eighty classrooms now have ramps and door handles that are accessible to children using wheelchairs; toilets now have wider doors and ramps to improve access for children with mobility issues.
Cyclone Idai proved one crucial point very clearly; disaster risk reduction (DRR) measures are key to ensure children can keep learning after a natural disaster. With GPE's support, 288 teachers received training on simple measures they could take to mitigate the risks from natural disasters and increase resilience of their schools and students. DRR committees were established at 139 schools, composed of students, teachers and children with disabilities. By including the students themselves in these committees, inclusive and diverse groups were created that can better respond to shifting needs of these young people and their peers enrolled in the schools.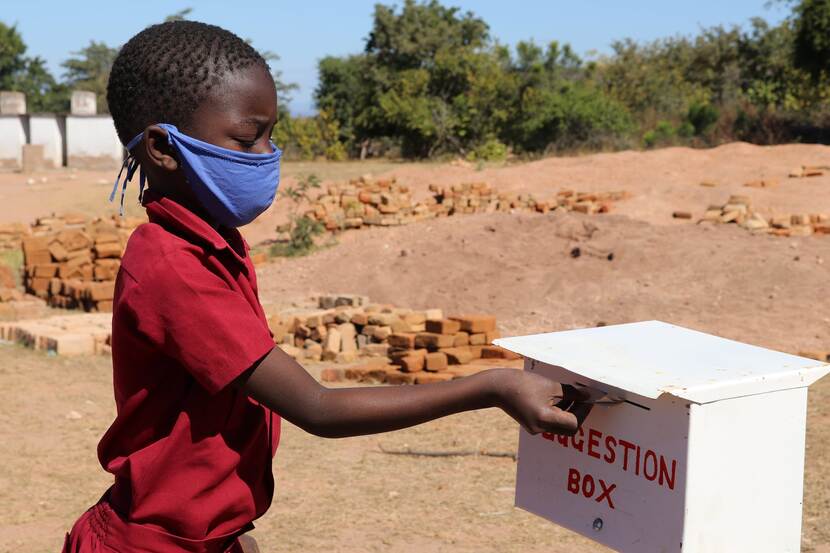 During this International Day for Education, needs and opportunities will be discussed on issues such as how to create resilience and mitigate climate change, how to strengthen education as a common good, how to steer the digital transformation in an inclusive way, support teachers and unlock the potential in every person to contribute to our global community and our shared home. More information on this day and the themes discussed can be found on the website of UNESCO.
Visit the GPE website for the entire story of their important work in Zimbabwe and in over 80 other countries across the world.