Empowering a generation of change-makers in Uganda
In February the Netherlands Minister for Foreign Trade and Development Cooperation, Liesje Schreinemacher, visited Uganda. Topping up the successive diplomatic engagements, the minister attended the launch of "UPSHIFT", a social innovation and entrepreneurship programme for youth initiated through the PROSPECTS Partnership.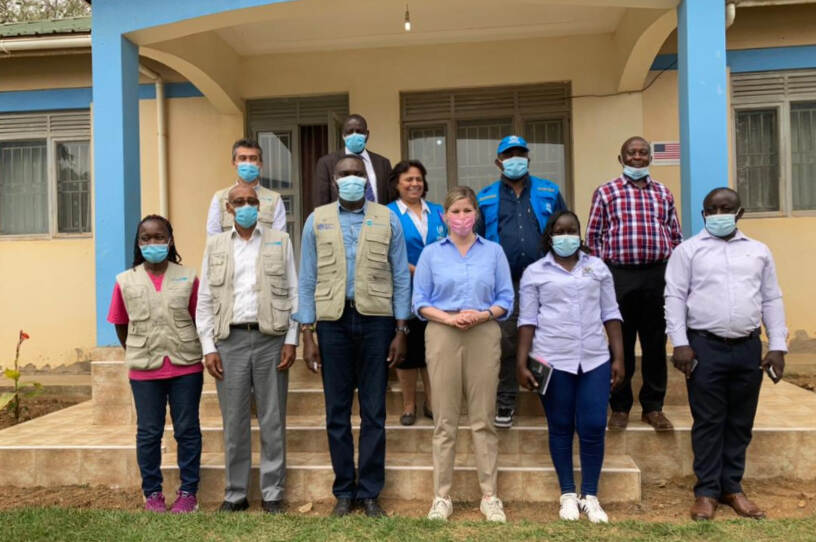 Nakivale refugee settlement located in south-west Uganda was filled with the cheerful and exciting murmuring of youth. After two long and difficult years of COVID-19, they were participating in the four-day training camp for "UPSHIFT". The visit of the minister, added to the zeal and the participants wanted to showcase all they have learned at the camp.
Liesje Schreinemacher spent time closely interacting with young people and learned more about their ideas and aspirations.
"Meaningful participation of youth is one of the priorities for the Netherlands development cooperation. It is important that skills of young people meet the demands of the labour market. The UPSHIFT programme is an important contribution to this, not only skilling but also empowering young people to thrive in their communities," said Liesje Schreinemacher.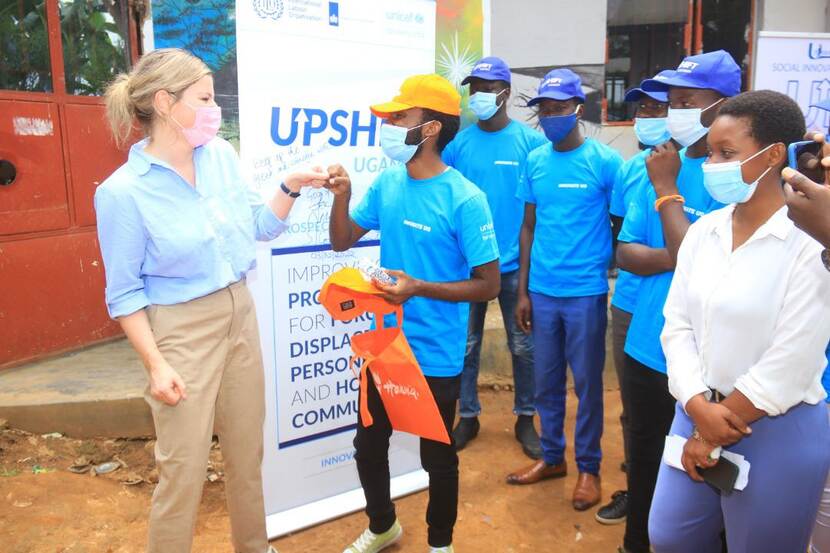 At its core, UPSHIFT is a highly adaptable innovation programme anchored in human-centered design, combining innovation workshops, mentorship and seed funding to equip adolescents and young people with the skills and resources they need to identify problems in their communities and opportunities to build solutions addressing them.
The life skills aspect of the programme is led by UNICEF, which focuses on development of problem-solving, critical thinking, creativity, collaboration, social innovation and leadership skills. Anchored in experiential learning and social entrepreneurship, the ILO leads the employability development outcomes for participants, with the ILO Start and Improve Your Business (SIYB) packages offering young people a chance to turn their innovative solutions into businesses. The programme is being implemented by local a partner "Unleashed".
The programme is not only directly benefiting young people, who develop entrepreneurial skills through experimental learning, but also the wider community with the implementation of the solutions created.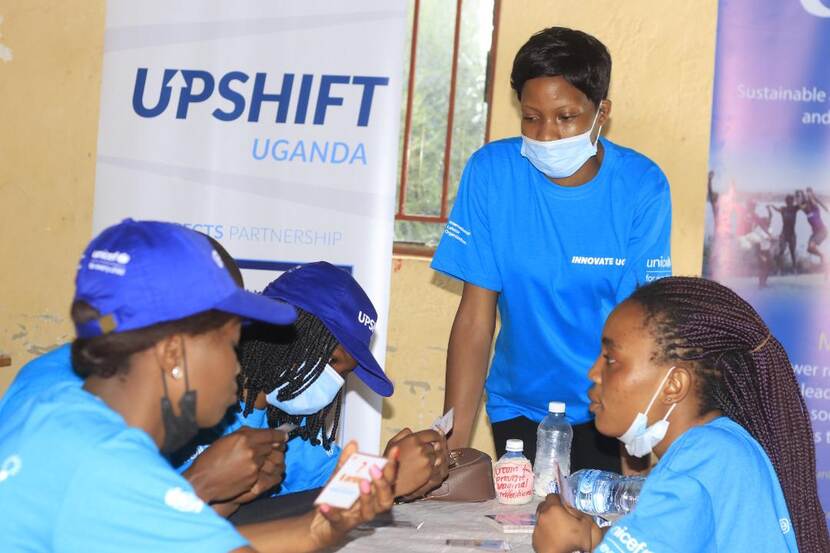 Implementation of UPSHIFT is made possible through the PROSPECTS Partnership supported by the Netherlands. This global partnership aims to improve the access of host communities and forcibly displaced people to education, social protection and decent work. Through the strong collaboration between ILO and UNICEF, the transformative power of UPSHIFT will be scaled up in 15 districts of Uganda, with the aim of reaching thousands of marginalized adolescents and youth.
In the coming months, UPSHIFT will greatly contribute to the Partnership's objectives as it builds alternative skills pathways for the most marginalized adolescents and youth in Uganda, including adolescent girls, within the education system and beyond.
Press releases
UNICEF: ILO and UNICEF join forces to launch UPSHIFT skills programme in Uganda | UNICEF Uganda
ILO: UPSHIFT to elevate youth in Uganda with skills and social entrepreneurship (ilo.org)