Online Hub 'Yoma' boosts Youth-Employability in Kenya
Enabling creativity as a mindset and civically engaging young people through the African Youth Marketplace.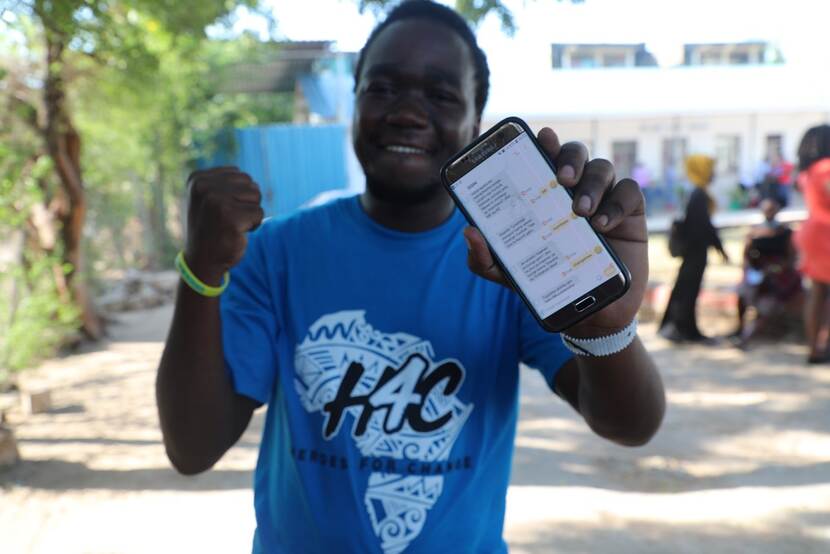 In Kenya, fifteen percent of youth aged 15-35 years are not in education, employment, nor are they in training (NEET). Unemployment and underemployment are highest in the country among this age group, and this is especially the case for young women. Youth in Kenya often struggle with the transition from school to work, due to a mismatch between their skills and the labour market needs, and limited work experience.
Generation Unlimited (GenU) is a global Public-Private-Youth partnership with a mission to skill and connect the world's youth to employment, entrepreneurship and social impact opportunities. To address the challenges faced by youth in Kenya, and to meet related SDG targets by 2030, GenU Kenya was launched in 2019 by President Uhuru Kenyatta – who is a global GenU Leader. Under his leadership and through public-private-youth partnerships, GenU is working to advance skills development, entrepreneurship and employment opportunities for 30 million young people (including 15 million young women) by 2030.
Online Hub 'Yoma'
One key GenU initiative in the country is 'Yoma' – a digital youth ('Yo') marketplace ('Ma'), that enables youth to build and transform their futures through active engagement in social impact tasks linked to the SDGs.
On the one hand, young people can improve their skills, build their profiles and obtain employment and entrepreneurship opportunities through Yoma. On the other hand, Yoma also offers opportunities to organizations (non-profit organizations, corporate actors, academic institutions, and more) to provide their support and services, whilst tapping the potential of young people.
As youth engage with the social impact opportunities offered on Yoma, the skills they acquire through completion of tasks and learning is recorded on a verifiable digital CV. This is done with trusted credentials that use Blockchain technology. At this stage, Yoma is being further contextualized, so that young people's efforts are rewarded and incentivized with digital currency that can be spent in the Yoma marketplace. This way, services and goods from local vendors can be purchased, to help youth in further boosting their career development.
Youth at the center
The Yoma platform was conceptualized during a human-centred design process, and was developed together with youth. Yoma is the direct result of their feedback to place youth, instead of organisations, at the center of the platform and surround them with opportunities.
Young people enrolled in Yoma and Yunitok engaging in social impact task.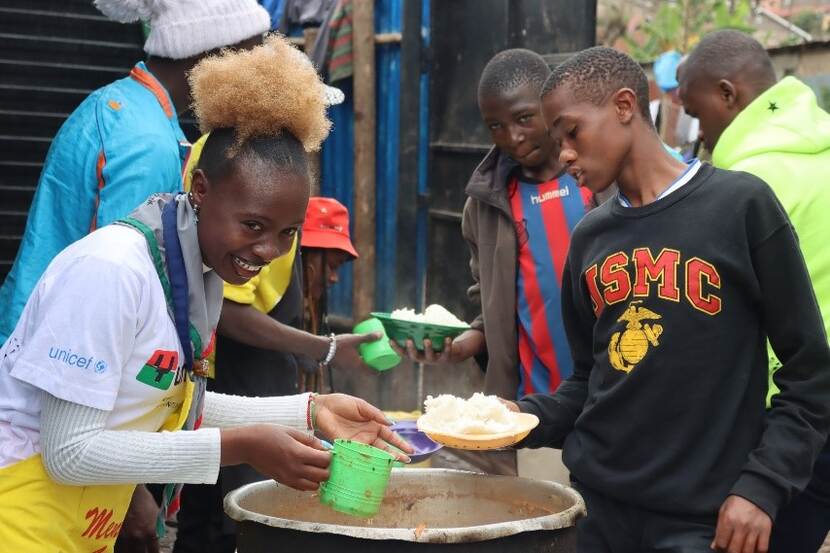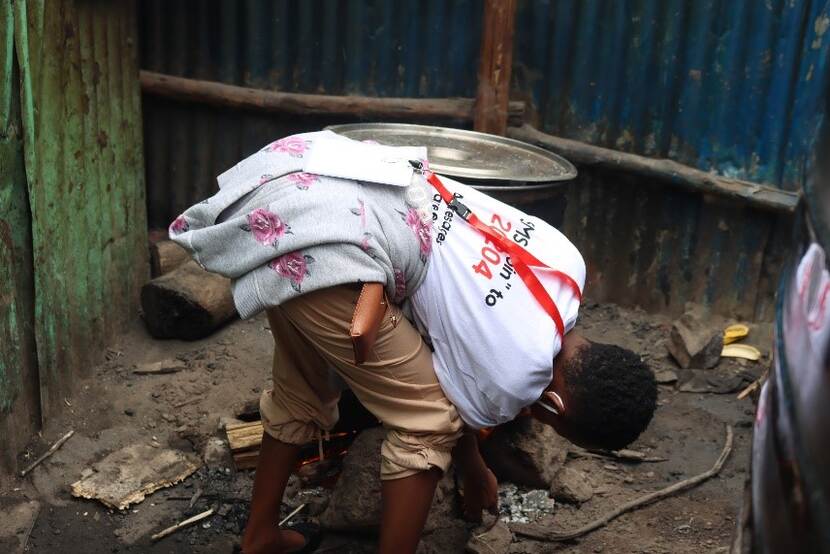 Yoma brings together the Kenyan Government, UNICEF NGOs, private sector partners, foundations, education providers, social impact investors and, very importantly: young people themselves. In addition, Yunitok (Youth Unite & Talk!) – the Kenyan version of U-Report, a free social monitoring tool that amplifies young people's voices in policy and program development and improves civic engagement – was recently launched and is already engaging over 72,000 young people.  Under GenU, Yunitok will also be scaled up and leveraged as a key tool to engage additional young people on Yoma.  
"Through the Yoma platform, I learnt about business planning and financial management. This has helped boost and strengthen my business by knowing how to communicate, target and sell to my customers translating to increased profits and knowing and addressing my customer needs", Kenyan young person.
As a result of this Private-Public-Youth-Partnership, 200,000 youth in Kenya will benefit from the GenU Trust Fund, which is also supported by the Ministry of Foreign Affairs of the Netherlands in line with the Youth at Heart Strategy.