Shaping the digital agenda at the ECOSOC Youth Forum
What does being connected mean to you? How can youth networks collaborate to support young people in shaping the digital agenda? These questions raised at a side-event during ECOSOC Youth Forum, co-organized by the International Telecommunication Union (ITU) and the UN Major Group on Children and Youth, the Youth SPI Platform, and the UN IANYD Youth Caucus, with the support of the Netherlands and their Youth at Heart strategy.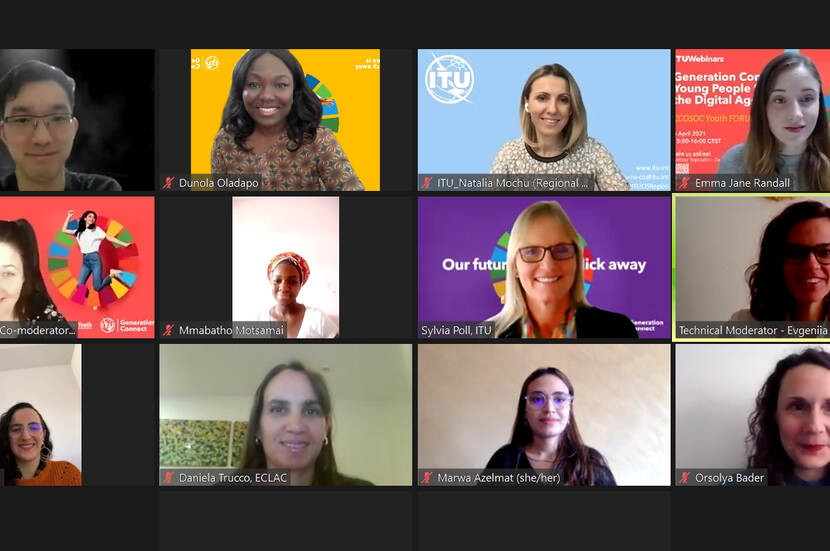 Digital technologies are rapidly transforming societies and labour markets, creating new jobs and fields of work, and this trend has been accelerated by COVID-19. The transition to the digital economy offers an opportunity for job-rich growth (e.g. higher productivity, new services, more out-reach). But it also requires a skilled workforce centered around digital skills combined with soft skills in order to be successful and inclusive. It is a challenge to tackle the digital divide between and within countries which has been increasing in COVID times. Young people are key to build and grow a new digital ecosystem for inclusive development.
Meaningful engagement
The ITU has a vital role in working towards meeting the SDGs, especially with the COVID-19 pandemic resulting in conditions which push telecommunication to the forefront. The meaningful engagement of youth in ITU's work is essential to meeting the SDGs, particularly when developing solutions to challenges that youth face. The ITU Youth strategy emphasizes three pillars: Empower, Engage, and Participate.
What does being connected mean to you?
Next to that, during the event the Generation Connect Visionaries Board was presented which aim is to champion the voices of youth in digital development and to provide guidance in the implementation of the ITU Youth Strategy. Generation Connect shared a video where young people give their own responses to the question "What does it mean to you to be connected?" The same question was repeated during the session and the response of the audience has been captured in a word cloud.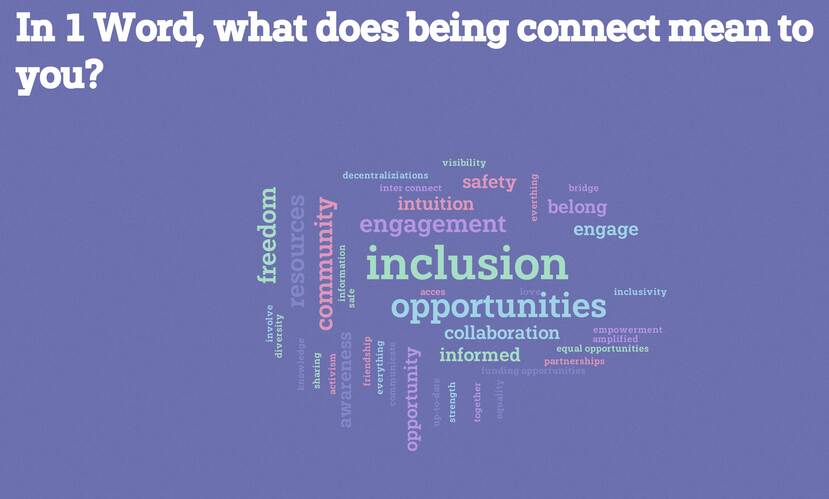 The Netherlands applauded all organizers and in particular Generation Connect for its commitment to the SDG's and in particular towards meaningful youth participation and bridging the digital divide. Ongoing dialogue is necessary for meaningful youth engagement to shape the digital agenda – join the growing Generation Connect Online Community and let's all continue to collaborate for digital inclusion and putting Youth At Heart.