Nigeria's Youth Empowerment: A Path to Unlocking Potential Amid Challenges
In an effort to unlock the untapped potential of Nigeria's vibrant young population, the Dutch Ambassador for Youth, Education & Work embarked on a momentous visit to Nigeria from June 12th to 16th, 2023. With over 70% of its population below the age of 30, Nigeria holds immense promise as a key regional player. However, challenges like economic inequality, youth tokenism, and limited engagement hinder the realization of this potential.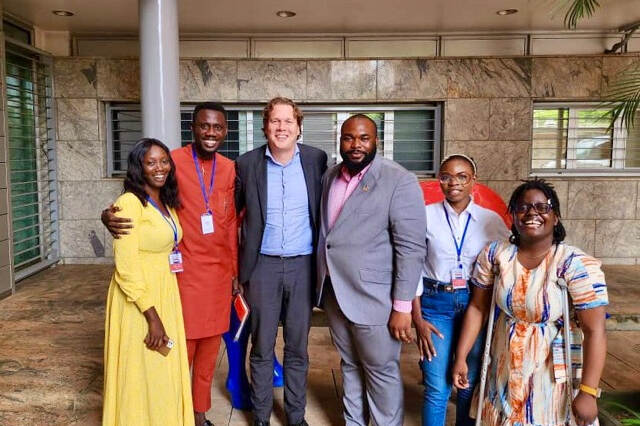 The visit primarily focused on empowering Nigerian youth through programs in agriculture, ICT, startup ecosystems, and job creation, in partnership with the private sector. Key meetings were held with various organizations and implementing partners, including UNICEF (Generation Unlimited), Youth Empowerment & Development Initiative, and several others.
Participation of Nigerian Youth in Politics and the Economy
Despite Nigeria's youth bulge, meaningful youth participation remains a pressing concern. Only a mere 10% of the National Assembly consists of members under 45. However, with the rise of online activism and increased demands for political accountability, youth voices are gaining momentum, pushing for change and reforms.
The visit also highlighted Nigeria's dynamic entrepreneurship scene, where startups are flourishing and creating job opportunities for young people. However, access to finance remains a significant obstacle to scaling up, limiting the growth potential of many promising ventures.
An essential aspect of the visit was the exploration of how sports can serve as a tool for youth engagement and economic livelihood. Initiatives like the Youth Empowerment and Development Initiative are using soccer at a grassroots level to equip young adolescents with life skills, while addressing critical issues like Sexual Health and Reproductive Rights.
Entrepreneurs participating in the Dutch Orange Corners Initiative in Lagos introduced their business concepts.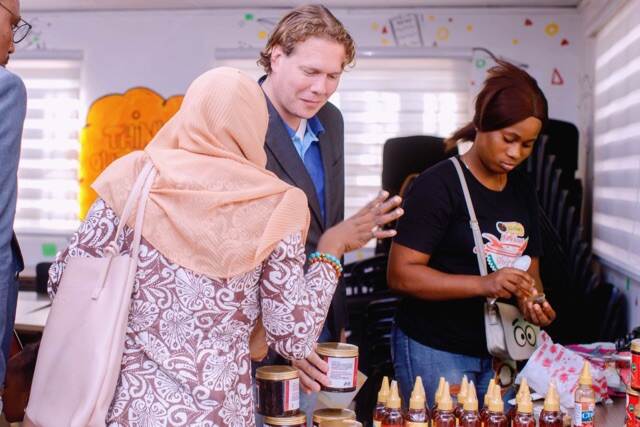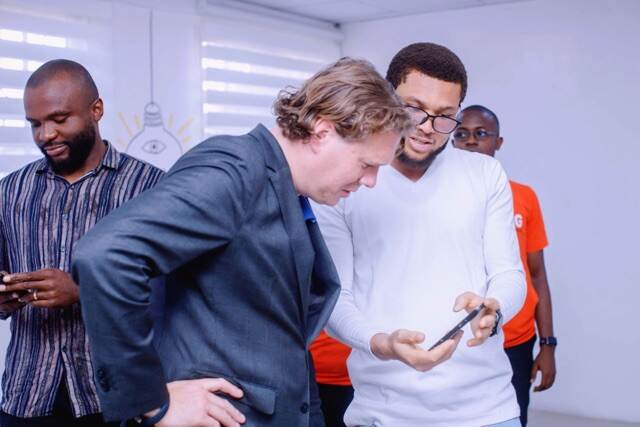 Supporting Young Women and Entrepreneurs
Moreover, the visit emphasized the importance of addressing gender disparities in the tech industry. EkoBits, a certified coding school, is working to support young women from underserved communities, integrating psychosocial and mental health training to help them overcome the challenges they face.
Amidst the nation's struggles with poverty, unemployment, and brain drain, Nigeria remains a leading hub for innovation and entrepreneurship on the continent. The country's young talents have demonstrated resilience, with startups creating jobs and contributing to economic growth.
Youth-Led initiatives to Address Global Challenges
Additionally, the visit highlighted the crucial role of youth-led initiatives in tackling climate change and pushing for sustainable development. The "We Are Tomorrow Global Partnership" network enables peer learning and youth advocacy efforts on climate issues.
Recognizing the urgent need to address migration challenges, discussions were held with the International Organization for Migration (IOM). The focus was on supporting young returnees through reintegration programs and entrepreneurship training to foster economic empowerment.
In conclusion, the visit of the Dutch Ambassador for Youth, Education & Work to Nigeria served as a catalyst for transformative initiatives, aiming to empower Nigeria's youth and unlock their immense potential. With collaboration between government, private sector, and international partners, Nigeria's youth can become the driving force for positive change, ushering in a brighter and more prosperous future for the nation and its people.