There are currently 1.8 billion young people in the world – the highest number ever. It's projected that by 2030, there will be at least two billion young people seeking work and other opportunities to create a bright future for themselves. To give young people a voice in its policy processes, the Ministry of Foreign Affairs, in collaboration with the National Youth Council (NJR), has set up the Youth Advisory Committee. 
From among more than 2,000 applications, the Ministry of Foreign Affairs and NJR selected ten young people, from ten different countries to form the Youth Advisory Committee. 
Khadija Amahal
28 years old, Morroco.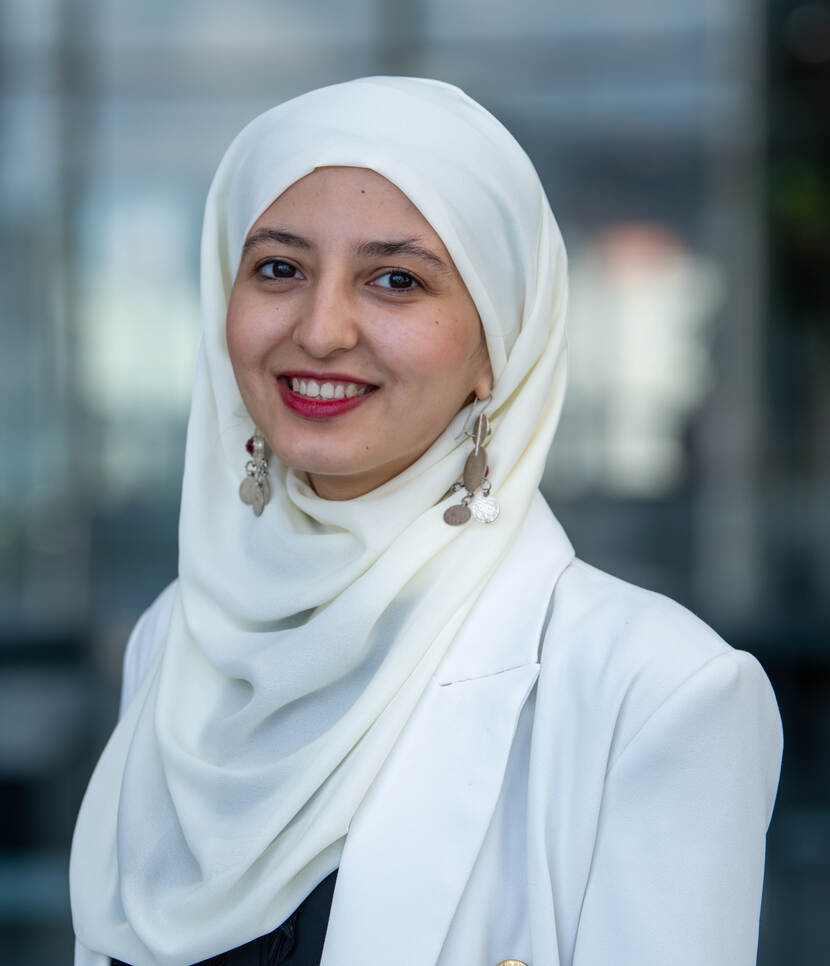 Khadija Amahal is a master graduate of Applied Linguistics and English Language Teaching from the Faculty of Education. She is an experienced facilitator and debate trainer. For the past four years, she designed and coordinated projects focusing on meaningful youth participation, women empowerment, and storytelling. In 2022, Khadija served as the MENA Regional Leader of Generation Democracy Network. She is a Community Engagement Exchange Fellow in the 2023 cohort and part of EU JEEL CONNECT. Khadija is passionate about creating opportunities for young people to grow and expand their horizons to build their capacities and address key issues in their communities. 
Grace Aguil Garang
24 years old, South Sudan.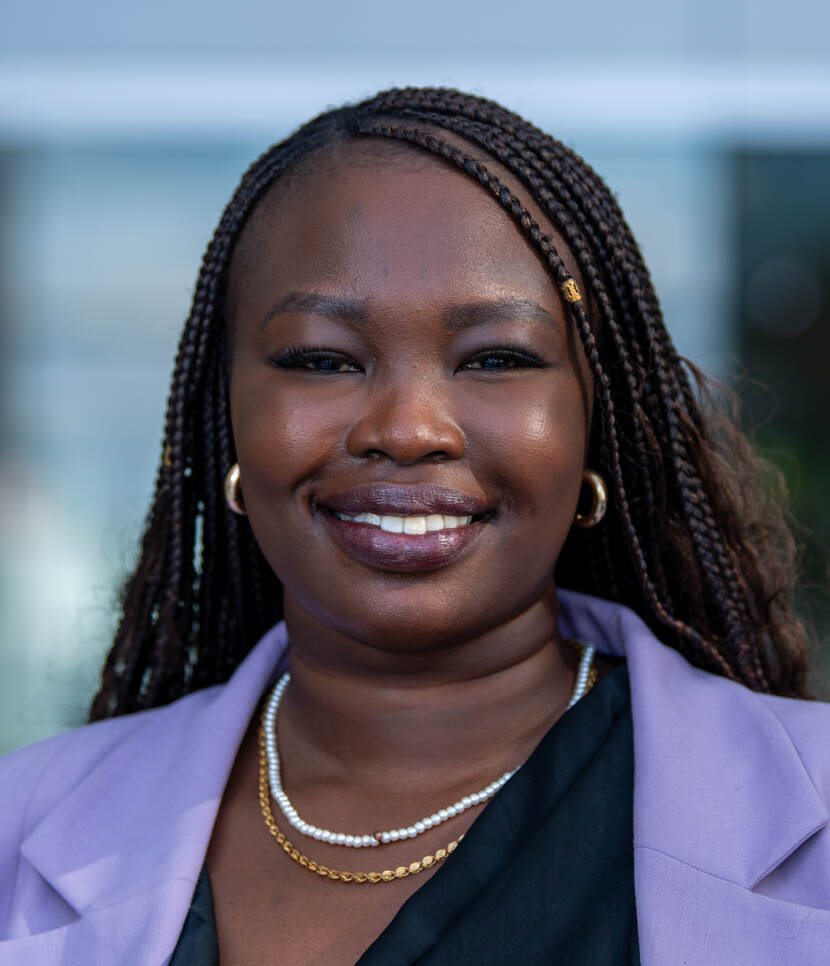 Grace Aguil Garang is a youth and gender activist  and the Co-Founder and Executive Director of the youth-led organization Youth and Society-Africa. Grace leads programs on intergenerational dialogues, entrepreneurship development, education and skill matching and empowering young women and youth to leadership. Grace is also a writer and researcher and is passionate about policy development and advocacy for change towards the Sustainable Development Goals in Africa. 
Daisy Kandole
26 years old, Uganda.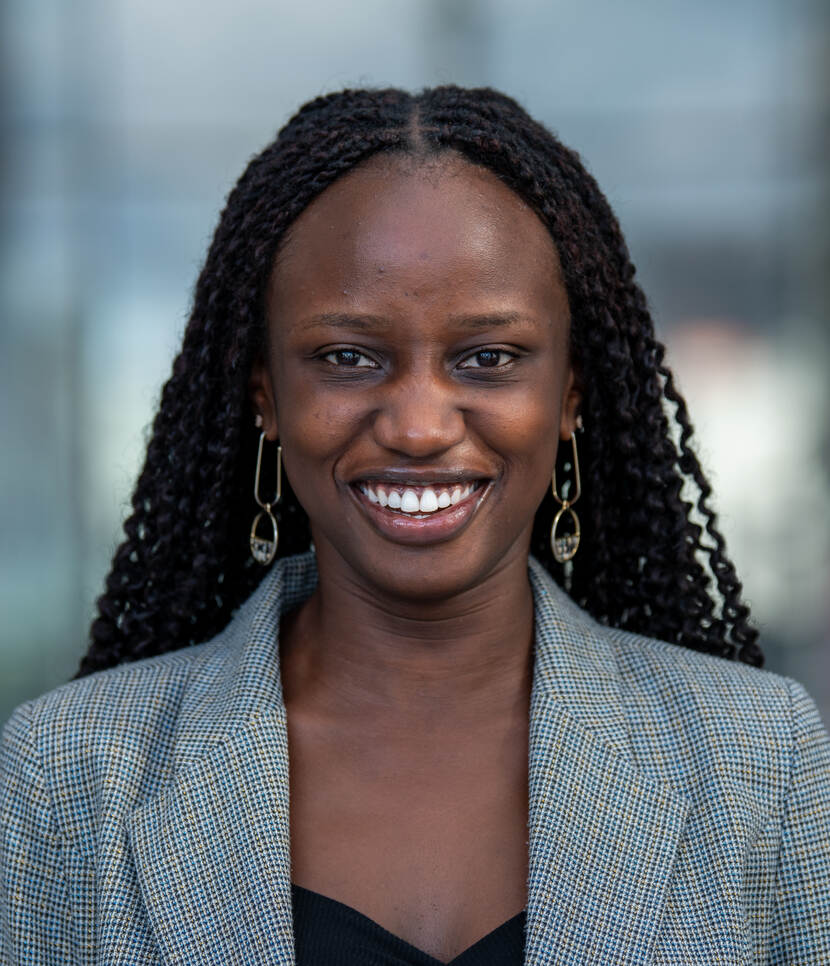 Daisy is a passionate Social Worker. Since before she graduated, she has been an SRHR advocate, facilitator and moderator and has focused her strength and passion in advocating for ensuring a safe and supportive environment where young people can realise their sexual and reproductive health and rights. Her passion in SRHR advocacy for young people is informed by the need to see young people take charge of their lives and make informed and healthy decisions.
Rawan Raad
 23 years old, Sudan.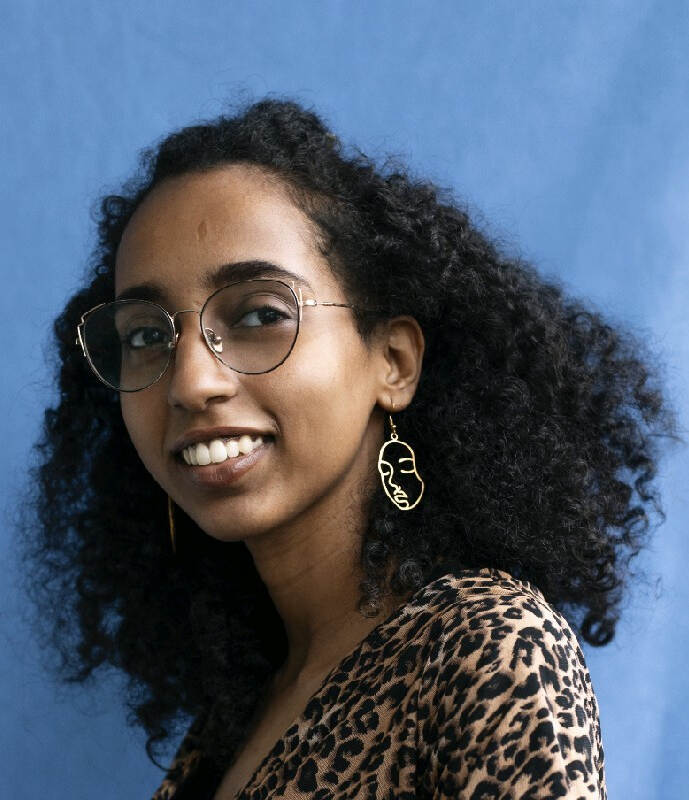 Rawan Raad is a medical student and a women rights activist whose particularly passionate about sexual and reproductive health and rights (SRHR) and global health. She works with multiple youth-led organizations as well as grassroots organizations to advocate, design and implement activities with a focus on health systems, SRHR, and meaningful and inclusive youth participation to support them in playing a vital role in their own development as well as in that of their communities.
Sinan Abderrahim Assaid
25 years old, Jordan.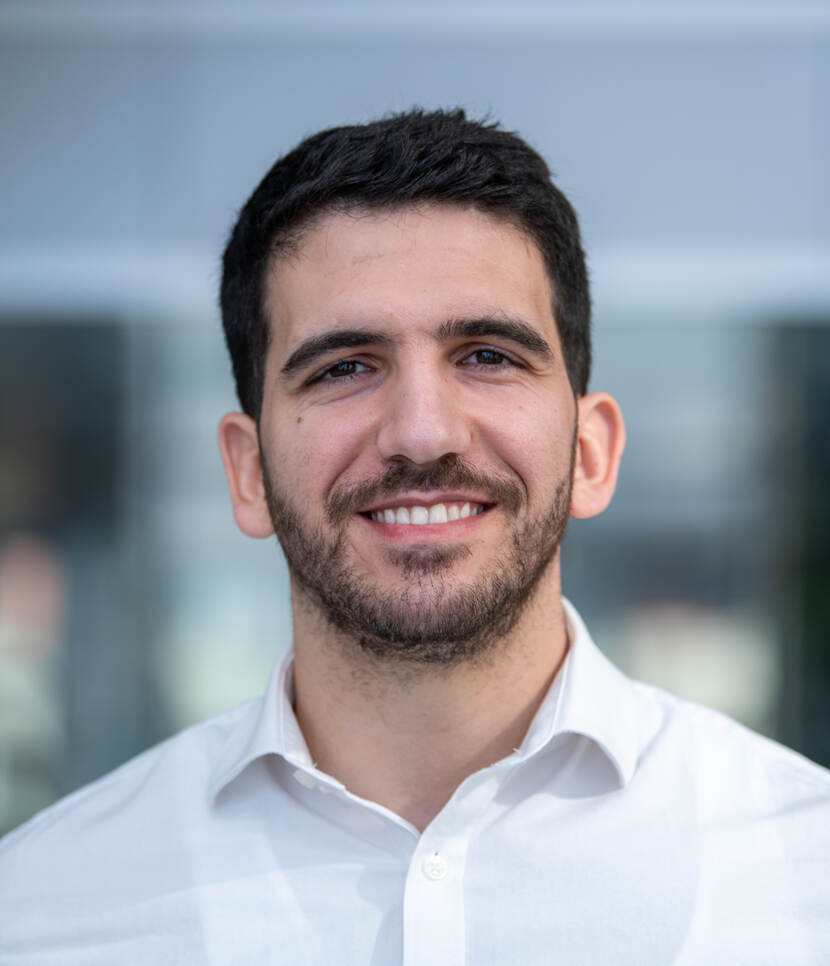 Sinan A. Assaid, a socially-driven entrepreneur from Jordan, is a passionate advocate for social justice. As the founder of The Good Socks, he has pioneered a business model that combines socks-manufacturing and helping refugees in Jordan while contributing to food security. With a background in engineering and as a Fulbright scholar, Sinan brings diverse perspectives and expertise to his endeavors. He served as a One Young World ambassador and a UN youth delegate. Now, as a senior member of the YAC, Sinan uses his thought-provoking ideas to help shape policies that empower youth and drive positive change.
Abdulrahman Ahmed R. Al Bo Ragheef
21 years old, Iraq.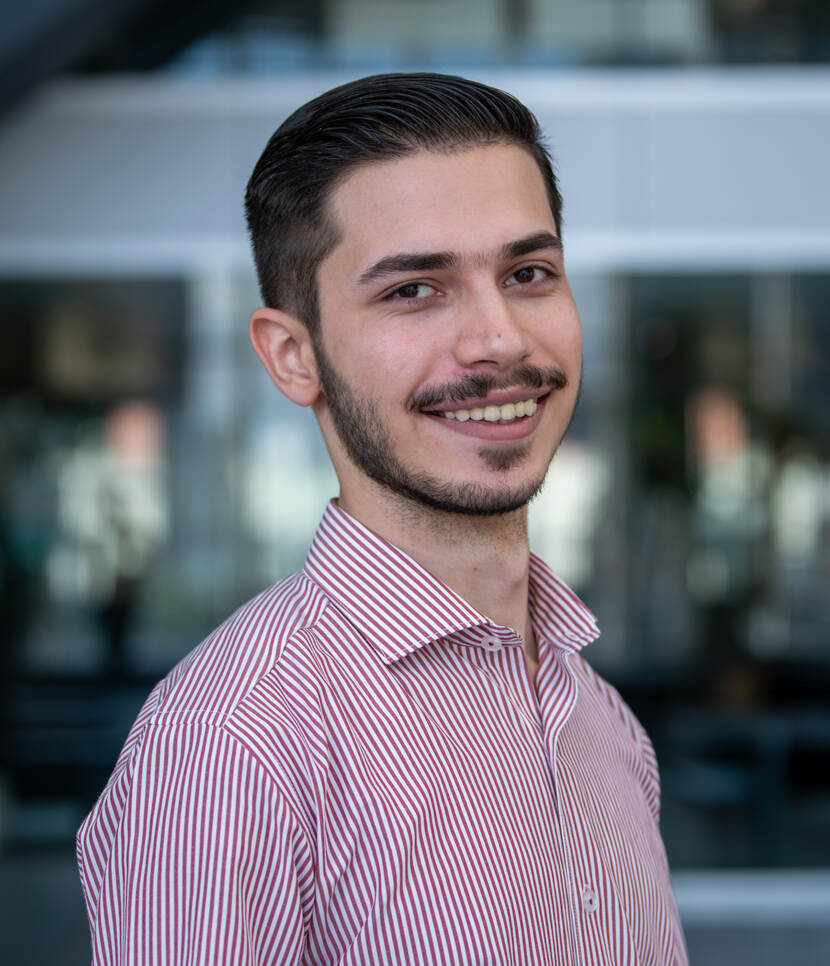 Abdulrahman Ahmed R. Al Bo Ragheef is a Law graduate. He has always been passionate about making a positive impact in his community, which led him to become a dedicated volunteer since 2014. As a political activist and young researcher, his interests revolve around empowering youth, advocating for human rights, and addressing the pressing issue of climate change. He co-founded SASA Organization for the Promotion of Democracy, aiming to promote democratic values and empower individuals to actively participate in shaping a better future. Through his work, he aspires to contribute to a more just and sustainable society.
Shamim Wasii Nyanda
24 years old, Tanzania.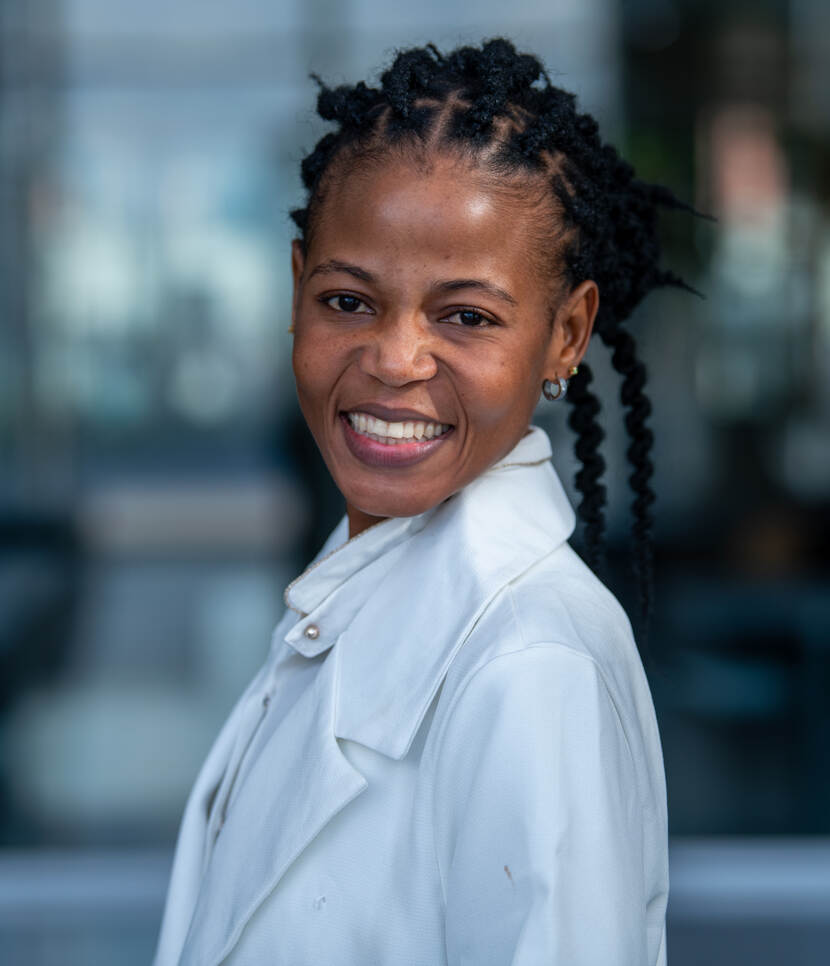 Shamim Wasii Nyanda advocates for youth representation from the Global South on global platforms. She also equips young people with knowledge and skills to do so. She is also the founder of Doors of Hope Foundation and Trees for Birthdays Initiative which are youth-led. She uses these platforms for young people to share their views on what, when, where, why and how it's vital for them to be part of global platforms to enable and promote social change. She is looking forward to work with a diverse community of youths around the world to share ideas, knowledge and practical skills to engage in decision making and lessening the gap between young people, policymakers and the policy itself.
Angel Warira Mbuthia
28 years old, Kenya.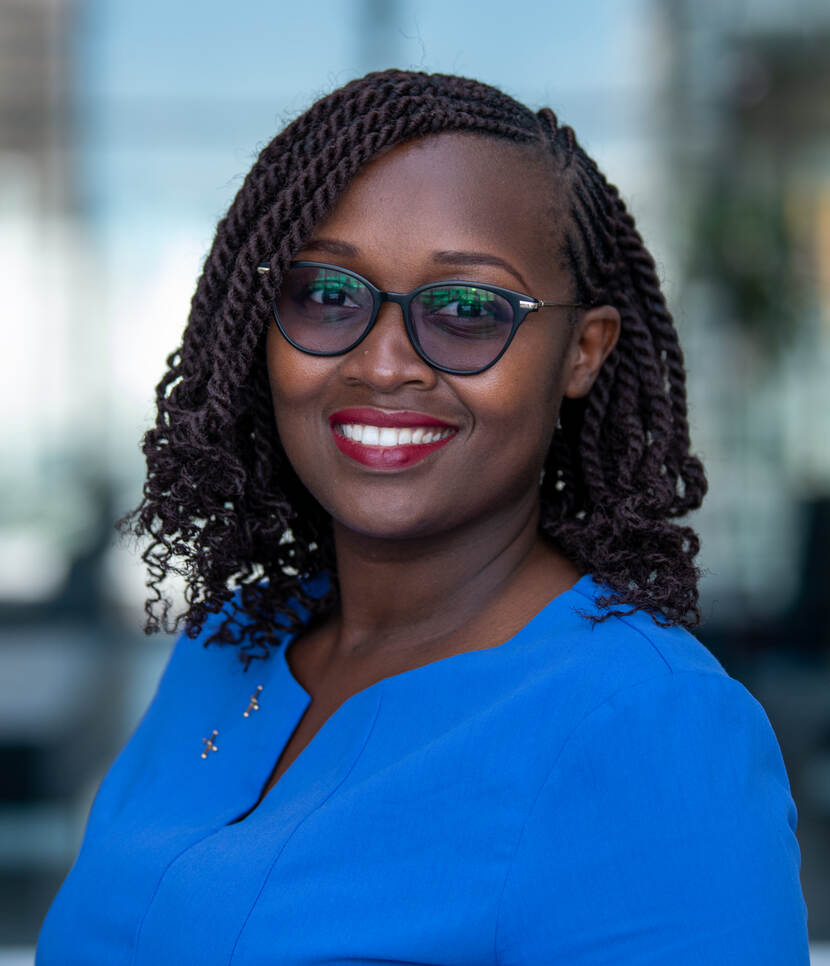 Angel Warira Mbuthia is deeply dedicated to the belief that each generation has its own unique quest, and she firmly believe that ours revolves around shaping a world that is both peaceful and prosperous. Angel actively commits herself to this mission by diligently creating purposeful platforms and opportunities for young individuals to grow and excel in any way possible. Angel has tirelessly served the cause of students, beginning during my undergraduate years, extending to youth in Kenya, and then broadening her impact across the continent and eventually the globe. This quest fuels her passion, and she remain steadfast in its pursuit with unwavering devotion.
Damilola Blessing Babatunde
24 years old, Nigeria.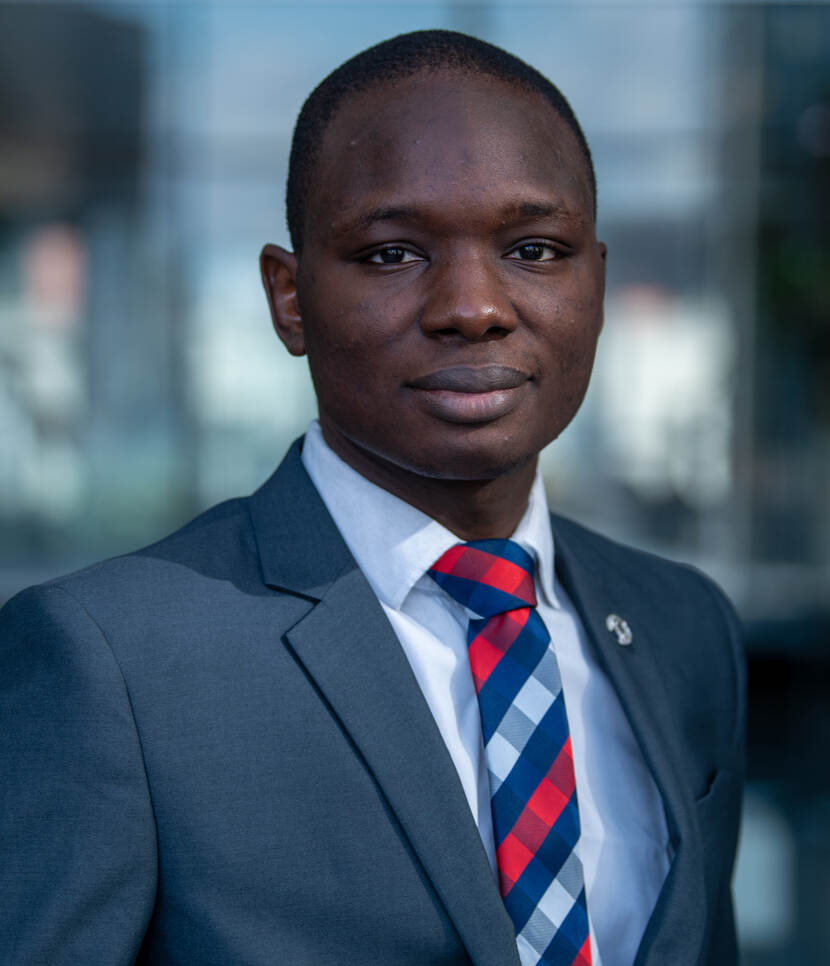 Damilola Blessing Babatunde is a youth leader and policy advocate who is passionate about the meaningful inclusion of youths in the international policy-making process. He is the founder and Executive Director of Young Changemakers Foundation, a youth-led organization that is focused on positively transforming the lives of people and communities through capacity building, research and policy advocacy. He is also a consultant for a number of international organizations, and has participated in several consultation meetings organized by top global organizations, including UN Women and the World Health Organization. 
Wilfried Sougrinoma Armel Sebgo
28 years old, Burkina Faso.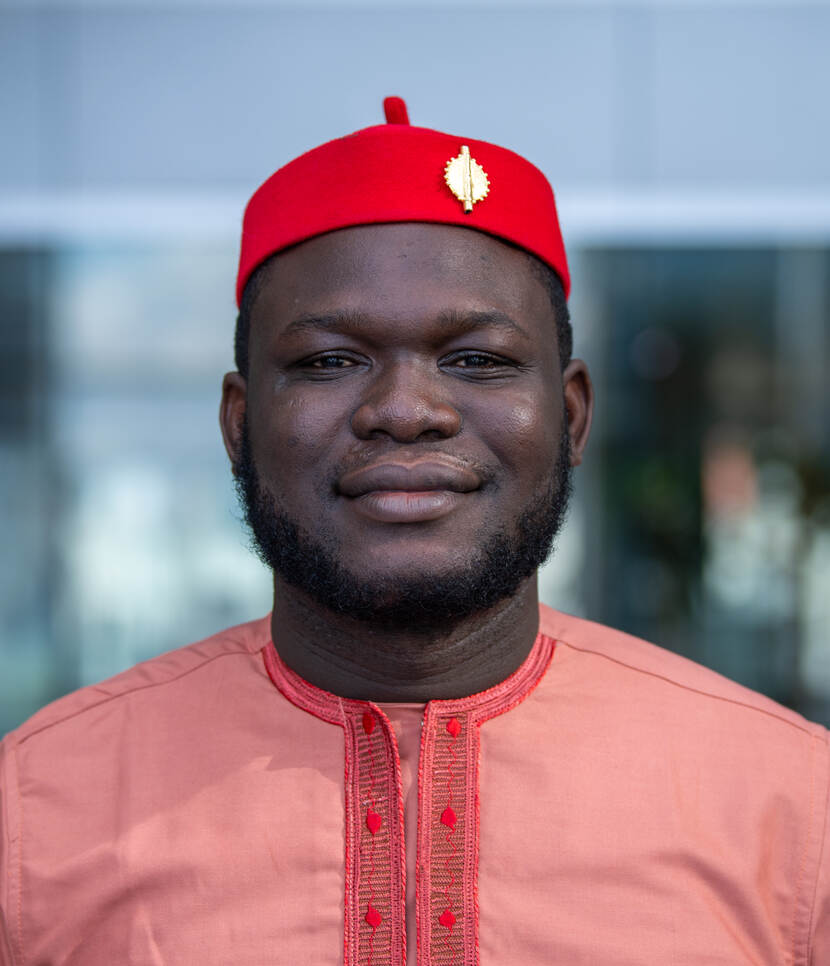 Wilfried Sebgo is a young peace builder resolutely committed to carrying the voice of youth, the explorers of the world of possibilities. He holds a Master's degree in Diplomacy and International Relations, and is currently in charge of projects in a human rights organization. He also works in training and consulting. Since 2009, he is involved in community work and member of several national and international youth platforms. He has worked in the field of peace, human rights, governance and youth empowerment. He is sensitive to all that affects youth and women, including access to health, employment and governance.
Interactive platform between youth and ministry staff
This Youth Advisory Committee provides a platform for ongoing dialogue and cooperation between MFA and international youth on policies related to the Youth at Heart strategy (education, work & youth participation), with a main focus on youth in the Horn of Africa, the Sahel and the MENA region.
The committee works with the ministry on a number of different themes. Every few months they will cooperate with the ministry on different themes, ranging from youth entrepreneurship to sexual health education, to policies related to digitalisation.