The Youth at Heart Principles
Young people are experts in their own experience. They have the energy, and professionalism to speak for themselves. That's why youth-led research is crucial to place Youth at Heart! In the last couple of months, the Netherlands Ministry of Foreign Affairs worked with Restless Development to train 12 young researchers from the Sahel, the Horn of Africa and the MENA to really gain insight in young people's ideas, experiences and their roles in society.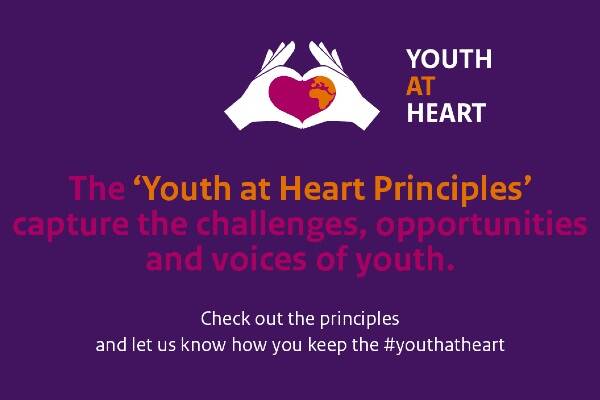 In addition, Restless Development partnered with several other partners of the Youth at Heart virtual forum that have organised youth consultations, such as the ILO, UNICEF, the EU/AU Youth Hub and Sos Children's Villages, to feed into their research. The Youth at Heart Principles are a result of this youth-led research.
 
The Youth at Heart Principles Document reflect the ideas of young people on Education, Work, Participation and their role in the Covid-19 response.
Check out the principles and let us know how you keep the #youthatheart!

Watch the virtual forum on YouTube
Do you want to hear more stories from youth in Africa and the Middle-East? The Dutch Ministry of Foreign Affairs organised the virtual forum Youth at Heart. Here young people from the Middle East and Africa discussed their experiences and thoughts about education, work and participation.
All sessions of the Youth at Heart virtual forum that was broadcasted on 2 November 2020, can be watched on our YouTube channel: Livestream 4 studio's on YouTube