"Talent is universal, it doesn't have a passport"
On Thursday 14 July, ahead of World Youth Skills Day (15 July), UNICEF and Children and Youth International organized a webinar to launch a new programme: the Youth on the Move Fellowship Programme. This is a paid fellowship at UNICEF' offices designed for passionate and talented young people who have been displaced and face obstacles in accessing traditional internships and learning-to-earning opportunities.
The Youth on the Move Fellowship Programme has been developed under the PROSPECTS partnership, a global partnership together with the Dutch Ministry of Foreign Affairs, IFC, ILO, UNHCR, UNICEF, and the World Bank, that aims to improve the access of host communities and forcibly displaced people to education, social protection and decent work. Thereby focusing in particular on the learning to earning pathways of young people.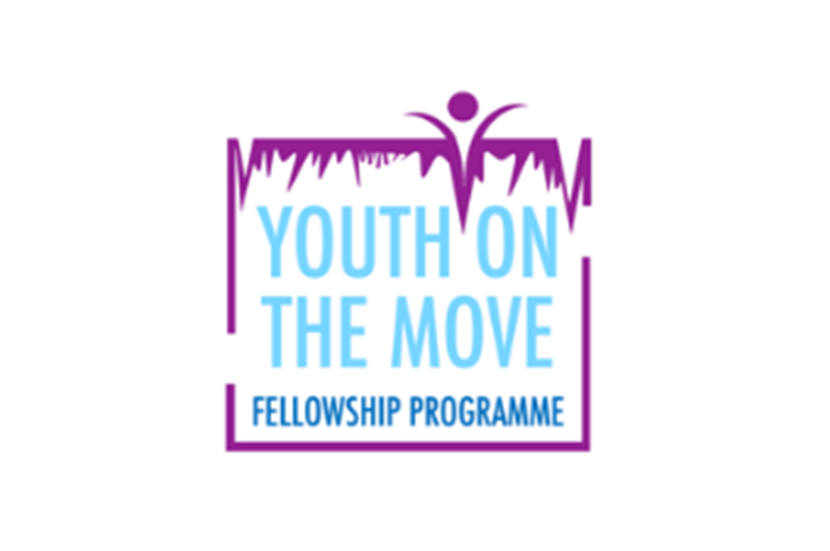 Especially youth on the move face additional barriers in accessing education and decent employment, as they often don't have a resume, can't pay for school, or lack the right documentation. By participating in this fellowship programme, youth on the move will be able to develop important work skills, develop their career goals and build networks and connections to support their careers.
This new fellowship program will also allow UNICEF to engage youth on the move directly in its work and make them an integral part of what UNICEF does.
Grace Aguil Garang
During the launch, Grace Aguil Garang, 24 years old, a member of the Netherlands' international Youth Advisory Committee from South Sudan who works for the youth organization Youth & Society- Africa,  moderated a panel discussion with youth-representatives of three organizations working on leveraging the playing field for youth on the move:
"Being born a refugee myself, I believe the Youth on the Move Fellowship Programme is an important step towards the international community's commitment to 'leave no one behind'. I would like to see more young people like myself being able to access this opportunity.
Unfortunately, we live in a reality where young people on the move continue to face difficulties in accessing and affording quality education, skills and employment opportunities.  
I am glad that the launch of this pilot programme highlighted the work of three youth panelists; John Madong from Techfugees who is working to provide digital skills to young people in Kakuma refugee camp in Kenya, Eugenio Donadio from Goodwall, an organization working to connect young people to jobs, skills, and scholarships, and Filipa Matos from Remote for Refugees, an organization helping refugees across the world get access to job and skill opportunities bridging the gap between companies seeking employees and refugees seeking employment.  All who are working on leveling the playing field for youth on the move in through technology, entrepreneurship and education.
The panelists all emphasized the growing need of matching skills gained in education systems to those required by the job market, and in particular the importance of digital skills for young people.
It is important that UNICEF, Child Youth International and Prospect partners ensure the further democratization of this opportunity to different demographics of young people on the move, with inclusion efforts for the even more disadvantaged; young girls, people living with disabilities and those with limited access to internet connection. Even as a pilot, I am excited to see this programme grow and to get adapted by more partners and governments to support young refugees."
Ambassador for Youth, Education and Work
Tijmen Rooseboom, Ambassador for Youth, Education and Work: "In the Netherlands we really believe in investing in skills and jobs for young people and structurally listen to what young people have to say, amplifying their voice within society and within our work. I want to congratulate UNICEF, the Major Group for Children and Youth and the whole team working on this initiative! It makes me  realize that, as a Ministry, we can also follow this example, and I really hope that other UN agencies will follow as well."