Ambassador Jurriaan Middelhoff meets the Youth Advisory Committee
In November 2022, Jurriaan Middelhoff started as Ambassador for Youth, Education and Work. Jurriaan's first months mainly involved getting to know stakeholders, partners and colleagues. Last week, he met with the current members of the international Youth Advisory Committee in The Hague.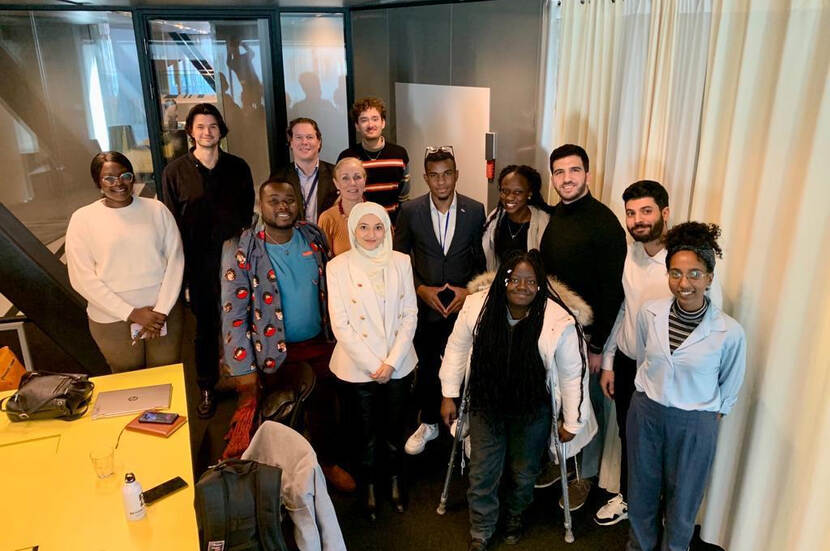 What's keeping you busiest at the moment?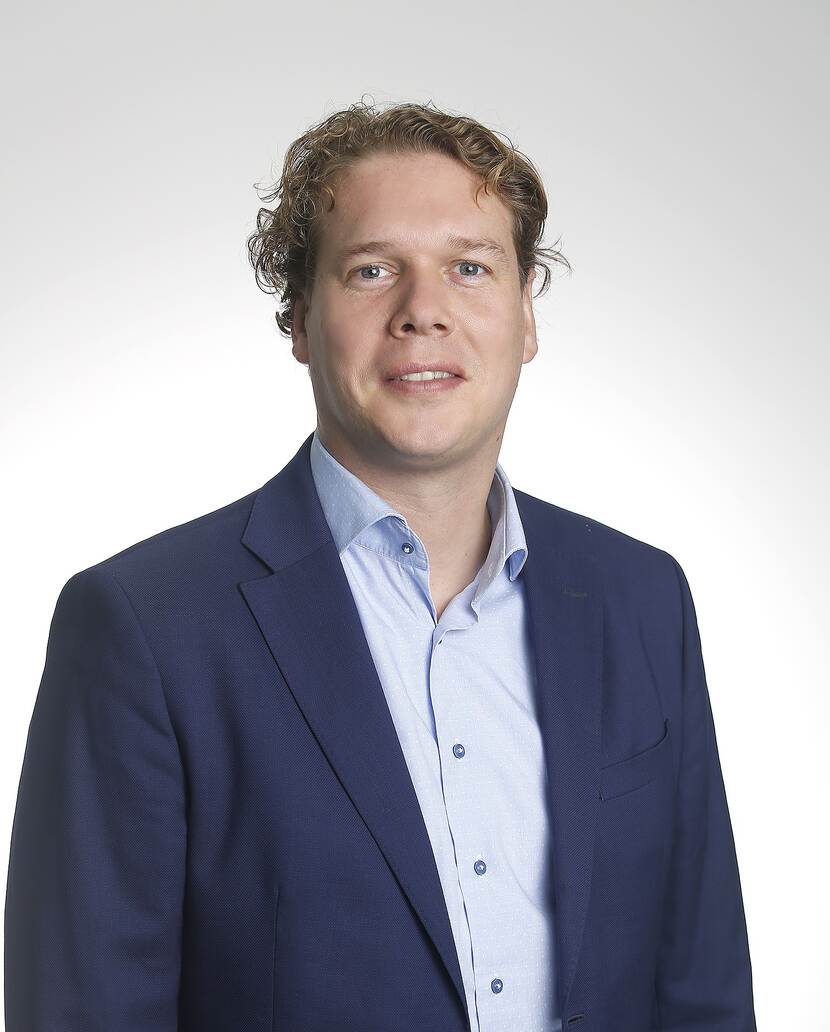 'I'm only the second Youth Ambassador to be appointed, and it's a very new role for me. My predecessor and the team have created a great basis for me to build on, though: the Youth at Heart strategy, a toolkit for meaningful participation and a Youth Advisory Committee.
At the moment I'm mostly getting to know stakeholders, partners and the people involved. Last week, the current members of the international Youth Advisory Committee met for the last time in the Netherlands. This summer their place will be taken by new members, who will try to find creative solutions to issues that our departments have asked them to consider. I'm struck by the fact that all these young people ask for feedback. They want to know what's happened with their input: is it being acted on? Putting their advice into practice can be difficult – a quick fix isn't always possible – but we owe it to them to keep them properly updated.'
Why was a Youth Advisory Committee needed?
'In many countries where the Netherlands is active in development aid, the average age is between 15 and 20. Working with young people and listening to their experiences gives us a better understanding of the real issues in those countries. And we give young people a voice. That's why the Ministry of Foreign Affairs joined with the National Youth Council (NJR) to set up a Youth Advisory Committee. Its members are all under 30 and come from ten countries: Algeria, Egypt, Jordan, Morocco, Burkina Faso, Sudan, Nigeria, Uganda, South Sudan and the Netherlands. Read more about the Youth Advisory Committee.
What has this pilot achieved?
'The Youth Advisory Committee meets in person twice a year in the Netherlands. Its members have already advised on the new policy document. They also provides active input on all kinds of issues, varying from the design of the new vocational and higher education programme (BHO) to digitalisation and media literacy, and Dutch efforts to promote comprehensive sexuality education (CSE). In addition, they were involved in drafting the Dutch government's Africa Strategy and the Climate Memorandum. And they're welcome to stir things up a bit; I'll be encouraging young people to give advice even when it isn't requested.'
Daisy, from Uganda, and Sinan, from Jordan, are both members of the Commission and have been providing input on the ministry's policy. Daisy has learnt a lot from the experiences and perspectives of other members from different countries, and from the ministry. 'It's inspiring to hear young people from other countries talk about how they tackle certain issues. It's helped me grow and given me the opportunity to learn, as well as to share my own ideas and experiences. The ministry consulted and worked with us – that smoothed the way and gave me the feeling that young people are being listened to, and that our ideas are helping to shape policy.'
Sinan and Daisy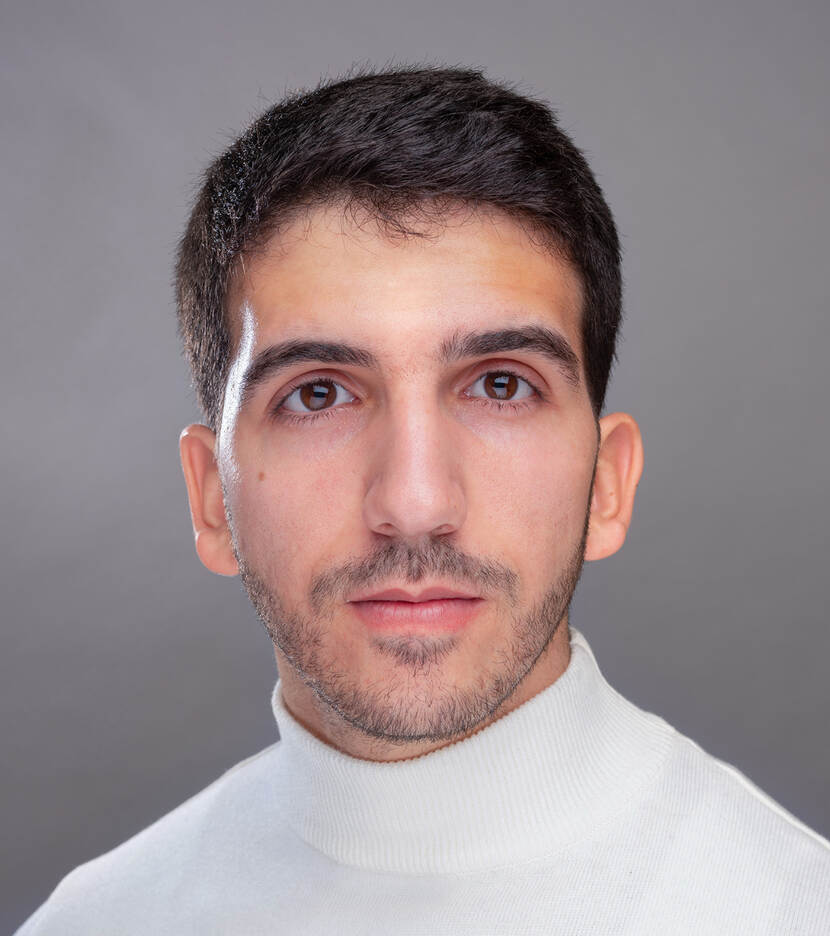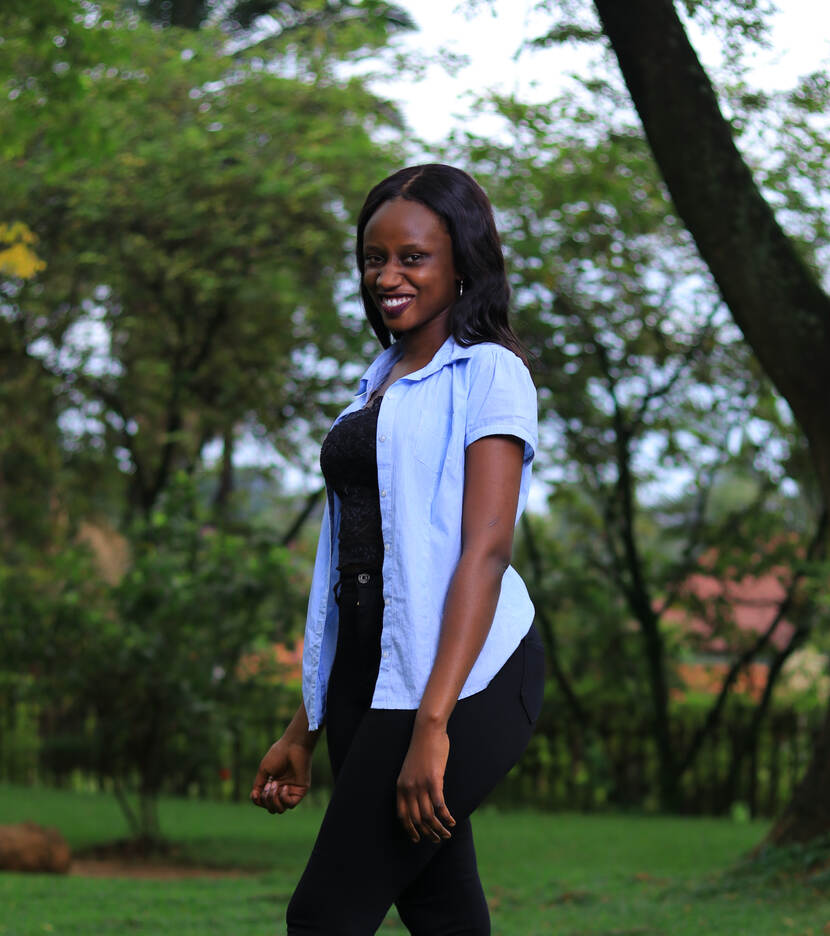 'The success of a Youth Advisory Committee begins with a good selection,' Sinan says. 'If the young people in question are representative of their country, their input can be powerful and valuable. And they can furnish the Committee with realistic insights, information and data. In this pilot, we jointly examined what works – and what doesn't work – so that the Committee's impact and efficiency will be even greater in the future.'
What do you hope to achieve in the coming years?
'As Ambassador for Youth, Education and Work I promote the interests of young people and encourage partnerships between governments, other organisations and young people. I also represent the youth voice at international events and highlight the issues that they put forward. Wherever possible, I like to enable young people to enter into dialogue with global decisionmakers themselves. Young people are inclined to think in opportunities, not problems. Their positive energy is enormously inspiring!
We're seeing that more and more governments and organisations are realising how important it is to invest in opportunities for young people and listen to their ideas. The Netherlands is really leading the way here. The EU has taken a leaf out of our book and also set up a Youth Advisory Committee. But it doesn't happen automatically. It's my job to help it happen.'
Involve young people
'I would like seeing things through the eyes of young people to be a standard approach. And for young people to be more involved, and listened to more closely. To help missions to do this, a toolkit for meaningful participation has been developed. Young people should also be involved in summits like COP, the UN Water Conference and the Summit of the Future. This will have the effect of automatically raising the political profile of issues that affect them. Not only in the Netherlands, but also in other countries. This is a great way for the Netherlands to lead the way internationally in promoting and advancing the youth agenda.'